KDF soldiers win land case against Gilgil community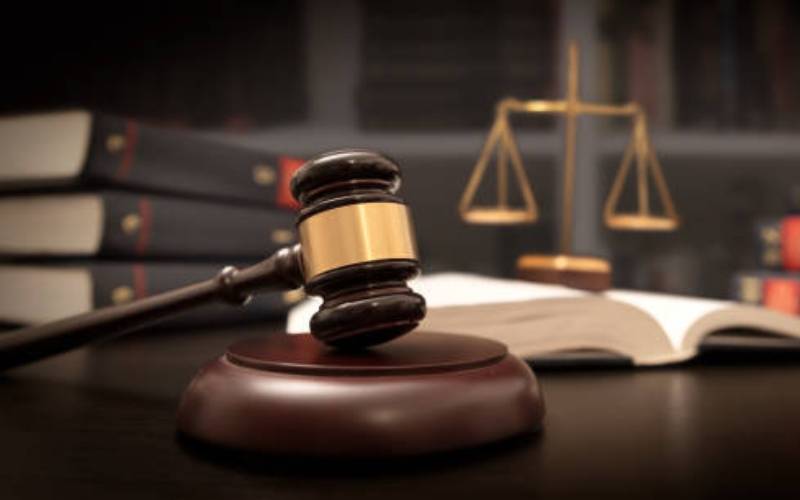 A court has ruled that a community in Gilgil town evicted by the Kenya Defence Forces (KDF) from a 10-acre parcel of land has no rights to the property.
Justice Dalmas Ohungo dismissed a petition by David Gathinji on behalf of the Mbegi Muridate Community, saying they had failed to establish claims that their rights were infringed on.
Gathinji, on behalf of the community, had sued the military based at the Kenyatta Barracks Gilgil, claiming that the soldiers illegally evicted them from the land.
The land is near the Gilgil Telecommunication Training Institute (GTI) and allegedly belonged to the Kenya National Highways Authority (KeNHA) and Telkom.
In his petition, Githinji claimed the military did not issue them with any written notice, adding that their rights to farm and sell maize, which they dried at the land, was infringed.
Gachinji said KENHA and Telkom gave the community consent to use the suit property for drying their maize and other grains, and they had been doing so for 15 years.
But KDF issued a notice asking them to stop drying the maize, claiming they attracted birds that left their camp with droppings.
KDF opposed the petition through an affidavit sworn by Lieutenant Colonel Victor Mburu, the General Manager Kenya Ordnance Factories Corporation - Food Processing Factory in Gilgil.
Mr Mburu said the community had no rights to the suit property or consent to use it.
He claimed the residents continued use of the land had attracted and facilitated the multiplication of numerous birds, which perch on their food processing factory, which is adjacent to the property.
He said the birds left their droppings strewn all over the factory roof and drainage system used for harvesting rainwater for use in the factory.
According to Mburu, the droppings rendered the water unsanitary and unfit for use in food processing.
He argued that the community is a mere trespasser seeking to abuse the processes of the court.
The court noted that the community conceded that they do not own the suit property and have no other property interest over it.
"It is their case that the suit property belongs to KENHA and Telkom, whom they claim gave them authority to use it for drying of their maize and other grains. They have not exhibited anything to demonstrate such authority. He who alleges must prove. The petitioners have failed that cardinal test," read the judgment in part.
The judge said KDF exhibited a copy of minutes, dated November 8, 2020, and a notice to vacate, dated December 3, 2020, issued to the community by the Public Health Officer Gilgil Sub-county.
"The petitioners (the community) failed to establish their claims that the respondents violated their rights under Articles 26 and 47 (2) of the Constitution. It follows therefore that the petitioners are not entitled to the reliefs sought," ruled the court.