County's Sh100m coffee mill lying idle for lack of berries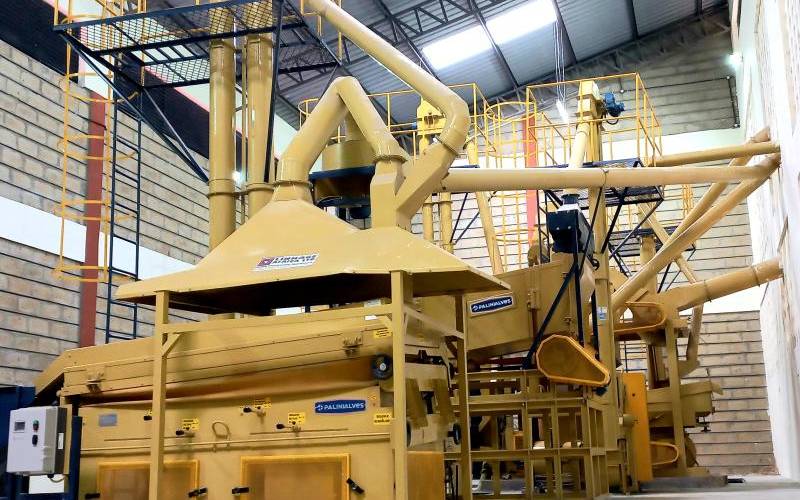 A Sh100 million coffee mill in Baringo County remains idle three months after it was commissioned.
Baringo Cha Coffee Mill at Katimok in Baringo North was established by the county government in partnership with Korean investors.
Agriculture Executive Joel Koima said while the factory has the capacity to process 1.2 tonnes of berries per hour, local farmers are yet to start producing enough to sustain it.
The annual production of berries in the region stands at 100 tonnes, which Koima said is not sufficient to sustain the factory.
The county administration in collaboration with the Korean partners are already recruiting for senior positions.
"We are looking forward to seeing the factory up and running. That is is why, today, we are linking up with our Korean friends, via zoom, to conduct interviews as we seek to employ a manager and two other officials," said Koima, noting they are also aware of the many challenges local coffee farmers are facing.
The factory is expected to start collecting berries in November. "Nobody has harvested coffee in our region yet. Collection of berries will begin in November," Koima said.
Last month, the county government distributed 100,000 coffee seedlings to farmers in Baringo South, Eldama Ravine, Mogotio and Baringo Central in its bid to boost production. The seedlings will take about two years to mature.
Farmers were also given fertiliser and pulping machines.
Governor Stanley Kiptis said they will continue allocating more funds and provide expertise.
"Through the distribution of seedlings, we hope to increase the area under coffee from 2,500 hectares to 3,000 in 2023," Koima said.
Baringo County Cooperative Union Secretary Stephen Chemjor said they are in talks with farmers from several counties, including Trans Nzoia, Nandi, Uasin Gishu and Laikipia, to bring their berries to the mill as they work to increase local production.
"The county government and management of the factory should work with stakeholders to find a way of sustaining it," said Chemjor.
At least 20,000 farmers from the region have ventured into coffee farming. Chemjor said many people had not planted coffee due to lack of information, while others kept off because of poor prices and high cost of inputs, among other challenges.
Willy Cherogony, a county government coffee extension officer, said little efforts have been made to encourage locals to take up coffee farming since it was introduced to the area by missionaries in 1958.
While the county has over 15,000 hectares of land in the five sub-counties that is favourable for the crop, only 2,000 hectares are under plantation.
[email protected]dia.co.ke