Stray animals destroy crops worth Sh20m in Kerio Valley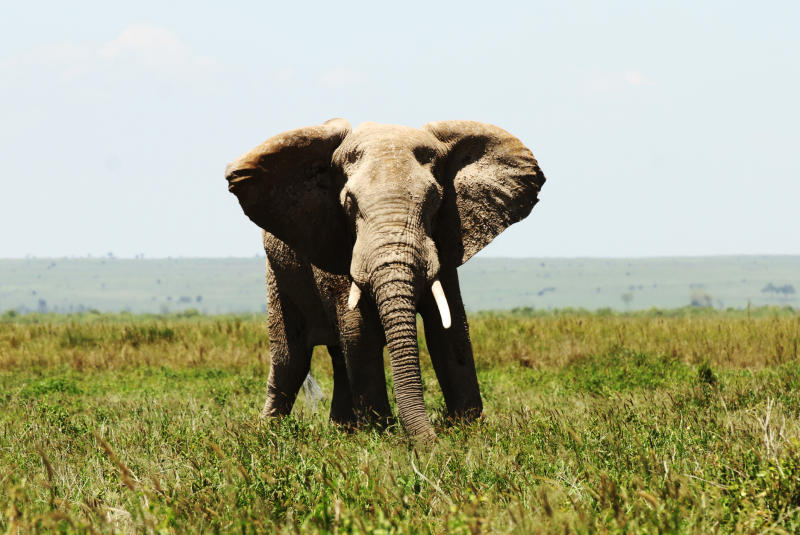 Farmers in Kerio Valley are counting losses following the destruction of their crops by elephants. The loss is estimated at Sh20 million.
The invasion has left the farmers, who had planted bananas, maize, sorghum, millet, tomatoes, mangoes and beans, and were expecting a bumper harvest this year, a hopeless lot.
The elephants have been migrating hundreds of kilometres traversing Elgeyo Marakwet, West Pokot and Turkana counties.
Worst hit areas are Arror, Sambirir and Endo wards where farmers expected to begin harvesting crops from next month. Due to the ongoing dusk to dawn curfew in the effected areas, locals can hardly guard their farms at night.
"The elephants spent several nights in my farms destroying tomatoes which were ready for market. They left when the crops had been completely destroyed," said Ruth Kiptilak.
She added: "The elephants have come at a time we are still waiting for compensation for crops destroyed the previous year." Another farmer, Richard Rutto, said he lost an acre of millet after the animals camped in his farm on Sunday night.
Elgeyo Marakwet Kenya Wildlife Service warden Zablon Omulako said an aircraft had been deployed to locate the elephants. "The destruction is extensive," said the warden.