DNA test to prove relationship between woman and Nakuru tycoon, court orders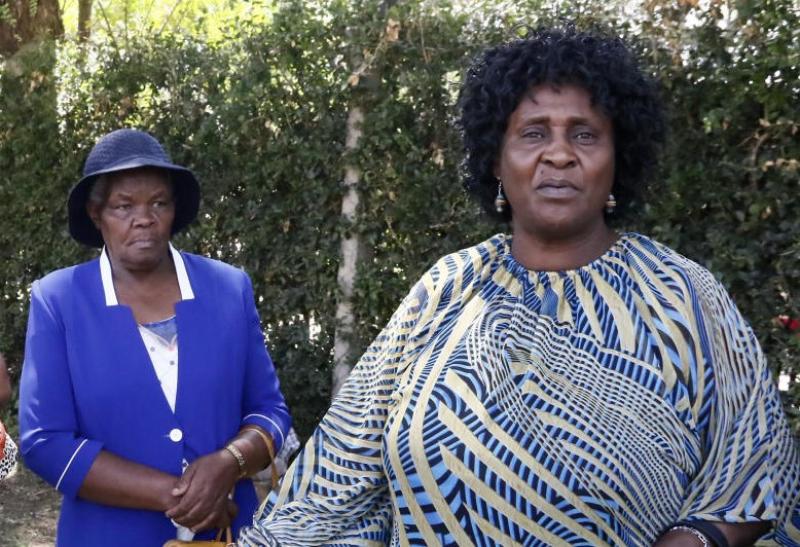 The High Court in Nakuru has ordered a DNA test to prove the relationship between a woman claiming to be widow to former Nakuru businessman Washington Olweny and her son.
Justice Teresia Matheka, who gave the orders yesterday, directed Norah Atieno and her son John Kevin Odhiambo to undergo the test within 30 days.
She limited the test to Atieno and her son, although she was informed that there was need to do a DNA test to prove the relationship between Odhiambo and the late Olweny.
"The DNA test is strictly limited to maternity test and issues of DNA test between Odhiambo and the deceased can wait because it is not relevant at the moment," ruled Matheka.
Justice Matheka ordered Atieno to choose the government chemist where the DNA samples could be analysed.
She ruled on an application by Phelisiah Akoth and her sons Edwin Otieno and Timothy Ochieng' dated June 28, 2021.
Ms Akoth, Olweny's widow, filed the application and she is adamant that Odhiambo is neither Olweny's son nor Atieno's.
Through her lawyer Diana Mureithi, Akoth claims Olweny did not have a child with Atieno and that a DNA test must be done to prove the same.
She even told court she was willing to cover the cost of extraction of samples, collection and analysis.
The court allowed the application, noting that on June 21, while testifying, Atieno agreed to undertake a DNA test between herself and her son to prove maternal relationship. "Birth certificate produced was marred by inconsistencies drawing suspicions on whether Odhiambo was Olweny's son," read the application.
Atieno, Akoth and Anne Wanjiru are battling in court for a share of Olweny's estate valued at Sh200 million.
Olweny died on November 28, 2016 and the family has been in court seeking to share the property comprising a private hospital, land, commercial and residential buildings in Rift Valley, Nyanza and Nairobi.
Allan Onyango, Olweny's son, went to court to lock out Atieno and Wanjiru from his father's property. He wants the High Court to declare his mother Akoth the only legal wife to Olweny.
The case will be mentioned on October 14, 2021.