Crackdown on illicit brews unearths hidden stash as more die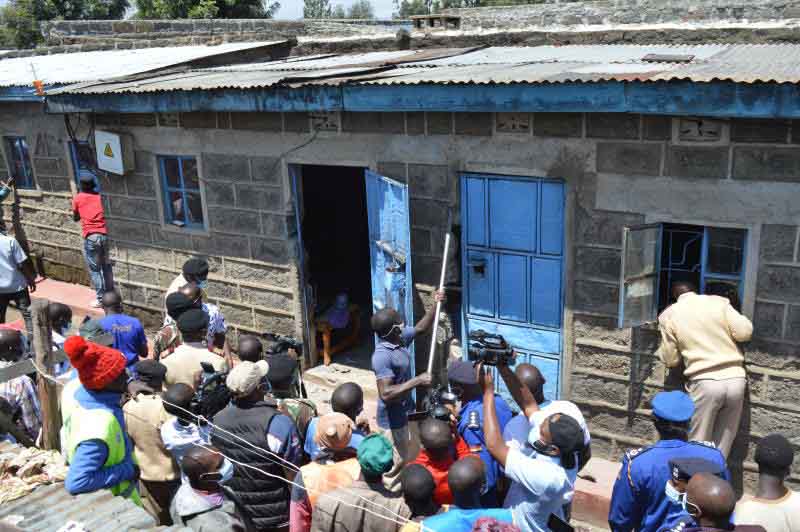 The number of people who have died after consuming poisoned illicit liquor at Hodi Hodi area in Bahati, Nakuru County rose to ten yesterday morning after two more people succumbed.
Rift Valley Regional Commissioner George Natembeya led police in a crackdown on the alcohol dens.
"Two more people have died bringing the deaths to ten. Nine out of the 26 who have been traced as having consumed the liquor are being treated with two of them in a critical condition," said Natembeya.
During the joint crackdown by the police and the local administration, the officers broke into four rental houses which the residents had single out as where the brewers keep their stock.
However, the search by the officers did not recover the supposed brews, a move that angered the residents who insisted that alcohol was there.
Locals stormed the house as the officers watched and partly brought down a wooden wall unit which had been fixed to the walls of the house.
In a shocking turn of events, the residents uncovered a manhole under the wall unit inside which they recovered two 20-litre jerricans of chemicals believed to be used in making the illicit brews leaving the officers speechless.
"This is exactly what happens when we expect the police to search for the brews. They conduct searches in a hurry," said Samuel Mwangi, an elder.
Natembeya expressed his fury with the officers and called for intensified crackdown to weed out the brewers from the area.
"It is clear that there has been some form of laxity among our officers and this has to change. This tragedy is beyond just a talk and there must be serious action," said Natembeya.
The regional commissioner ordered the closure of all wines and spirit joints in the area and directed the county government to vet the dealers and issue new licenses.
"We have established that these outlets are not selling genuine liquor. They are refilling branded bottles with illicit brews which is to blame for the ten deaths recorded so far," said Natembeya.
The 25-year-old man who sold the liquor to the revellers also succumbed.