Naivasha residents protest frequent road accidents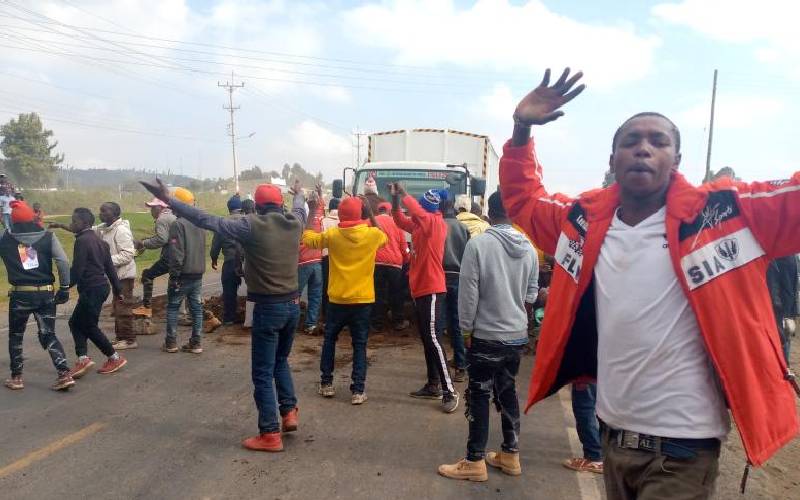 Residents of Ihindu in Naivasha yesterday blocked a section of the Nairobi-Nakuru highway in protest over frequent road accidents in the area.
In the last one month, eight people have been killed by speeding motorists at the section of the road between Kinungi and Ihindu trading centres.
Yesterday, the angry residents blocked the busy highway from noon to 1pm, causing a massive traffic jam.
The residents rejected efforts by the Kenya National Highway Authority (KeNHA) to erect rumble strips on the road, and instead demanded speed bumps or a flyover.
The protest was triggered after an accident victim was laid to rest in the area. The man was hit and killed on the spot by a speeding car at the weekend near Ihundu market.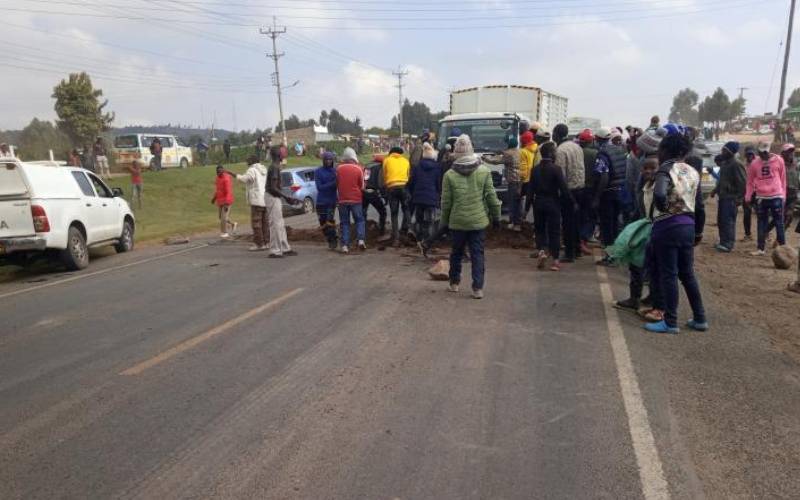 Area MCA Stanley Karanja dismissed efforts by KeNHA to erect rumble strips, terming them as ineffective in dealing with speeding vehicles that were causing accidents.
"We had petitioned KeNHA to erect three speed bumps in this area in a bid to reduce the number of accidents on the section of the road but they have rejected this," he said.
Mercy Njeri, a local resident, said they would continue to erect their own speed bumps until KeNHA agrees to permanently deal with the crisis.
A senior officer from KeNHA, who declined to be named, ruled out erecting bumps noting that rumble strips were effective in controlling speeding motorists.
"Their cries are genuine but according to the design of this road, we can only erect rumble strips here and not speed bumps as demanded," said the official.