County in plan to resume fish ban in Lake Naivasha as catch drops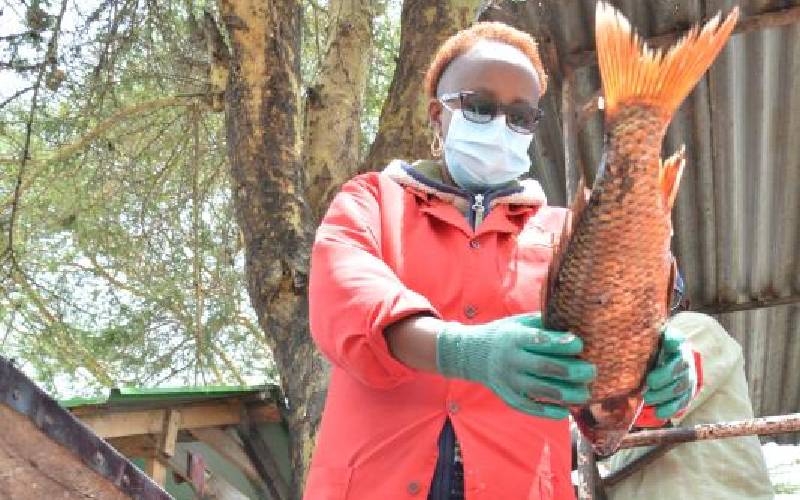 Nakuru County is now weighing reintroducing the annual fish ban in Lake Naivasha following a sharp decline in fish catch over the last couple of months.
The county has tasked the Kenya Marine and Fisheries Research Institute to conduct a study on the fisheries sector before taking the next step.
In the past two months, fish catch has dropped due to overfishing and the prevalent cold weather.
According to Agriculture Executive Immaculate Maina, the fisheries sector is under threat due to an increase in the number of illegal fishermen.
She attributed the crisis to the high number of workers who lost their jobs in flower farms and hotels at the height of the Covid-19 pandemic and who have now resorted to illegal fishing.
"We are keen to continue restocking the lake to increase fish production. We have engaged the research institute to advise us on the ban and the effects," she said.
Maina spoke in Naivasha after meeting a task force formed by the county governor to seek ways of improving the fisheries sector.
"The task force has given its recommendations, including reviewing licensing and the number of boats in the lake," she said.
Naivasha Sub-county commissioner Mutua Kisilu noted that the ongoing crackdown targeting illegal fishermen in the lake had borne fruit.
He said they had arrested tens of the illegal fishermen and impounded 13 boats in a month.
David Kilo, the chairman of Lake Naivasha Boat Owners Association, warned that the fisheries sector was facing collapse due to the use of undersized nets.