Land dispute leads Naivasha family to lose home it lived in for 21 years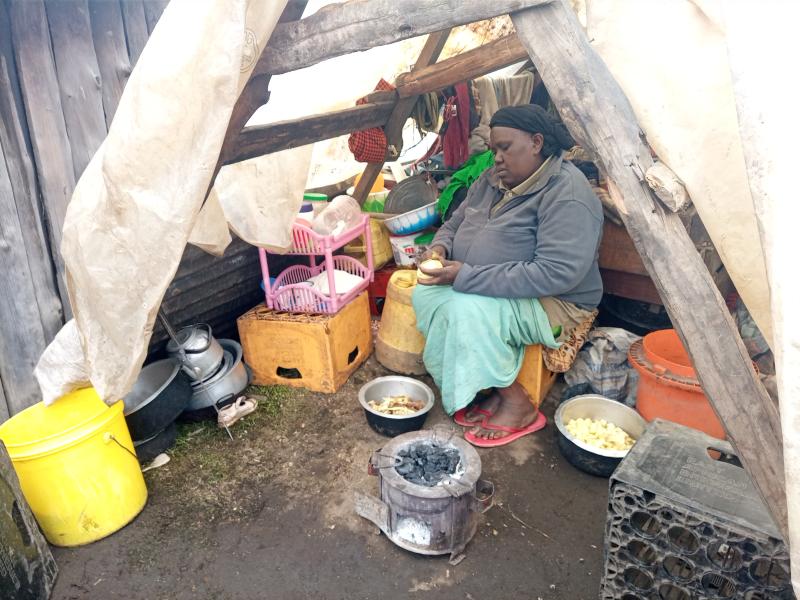 A family of 10 in Maella, Naivasha, is seeking justice after they were evicted from the house they had lived in since 1990.
Family members have been forced to spend the night out in the cold for the last one month as the land crisis in the clash-torn area came back to haunt members of the troubled Ng'ati Farm.
Last year, a task force formed by the Nakuru County government called for the revocation of some title deeds in the area.
The report further recommended that former directors of the land buying company be investigated over how they dished out parcels of the land to their cronies.
And months later, one of the families has been forced to spend the nights out in the cold after they were kicked out of their home by a trader in the area.
According to Njung'e Gacheru, he acquired the land from his father in 1990 and moved in with his family after acquiring all the documents from the land buying company.
A bitter Gacheru said that he had all the legal documents proving ownership of the plot and wondered how the other party got theirs.
Gacheru further accused some officials of working with the grabbers to deny him justice.