Woman in Nakuru attempted to cover up grandson's murder, court hears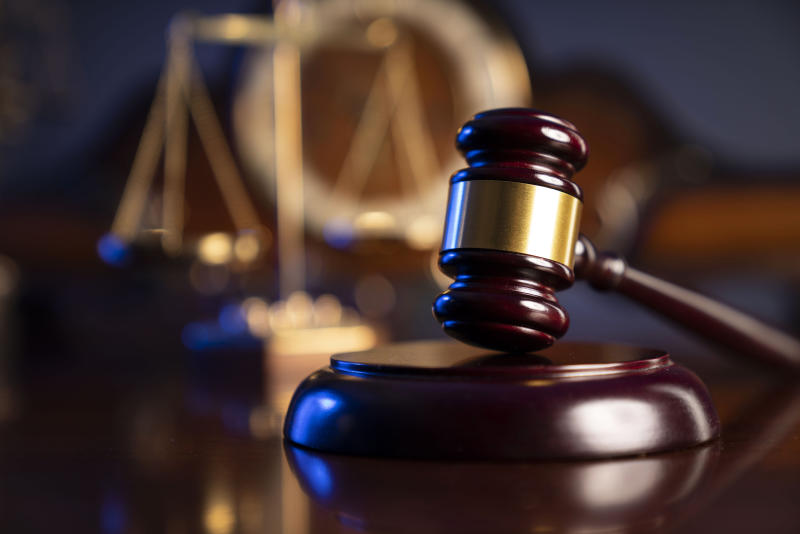 A woman attempted to bury the body of her 18-month-old grandson to protect her son, a Nakuru court has heard.
The son, Samuel Ndung'u, is facing trial for the murder of his baby Joseph Thuo, that he allegedly committed on the night of September 6, 2019.
Testifying before Justice Teresia Matheka, Miriam Mugure, an aunt to the deceased, said Ndung'u's mother Leah Nyokabi kept the baby's body in the house, planning to bury it at their Kiamaina home in Bahati constituency.
She said a shallow grave had been dug in the kitchen and they preserved the body using charcoal, salt and covered it up with banana leaves.
"I visited the home twice. On the first visit I had an altercation with Ndung'u who started to attack me and my sister Ann Wambui, the mother to the child. He chased us away," she told the court.
"Nyokabi later came to my house without the baby and refused to say where he was. However, the motorist she came with said that the baby had died," Mugure said in her testimony.
Back at their home, Ndung'u said the baby fell ill and had been taken to hospital by Nyokabi, the grandmother. But Mugure stormed the house where she stumbled upon the baby's body and a shallow grave.
"The baby was covered with banana leaves and charcoal. The naked body of my nephew had been inhumanely placed and salt water was being poured on the body," she said.
When Mugure confronted Nyokabi as to why they had kept the baby's remains in the house, Nyokabi told her that 'dead babies are never taken to the mortuary'.
"I was forced to call the police who took away the body and arrested the suspect," Mugure told the court.
In January, Ndung'u's five-year-old daughter testified that her father strangled the baby to death.
"My father wanted to clean the baby who had soiled himself, but he was crying and my father started strangling him using his hands while he was on a sofa set," she said.
A postmortem dated September 17, 2019, conducted by pathologist Dr Titus Ngulungu, showed that the child had bruises on both cheeks, forehead, left shoulder and lips.
"The child died due to lack of oxygen after pressure was applied to the mouth and nose," the report read.