Nakuru court told of widow's secret phone calls in husband's death probe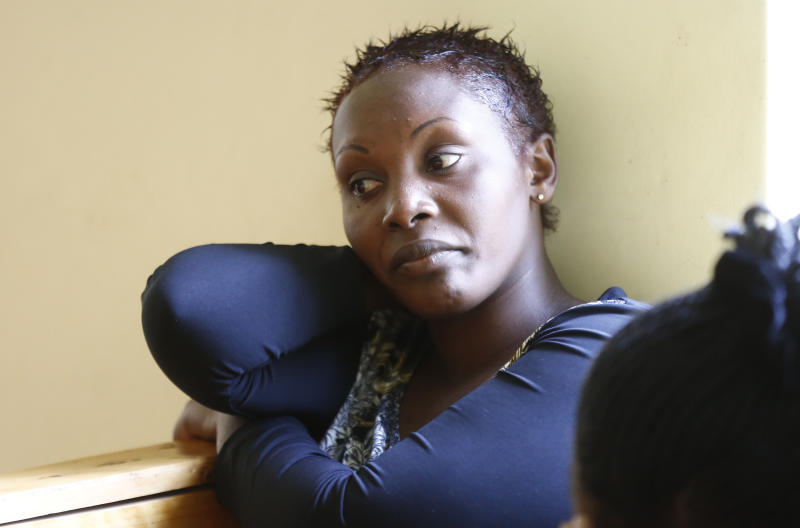 A witness has recounted to a Nakuru court how a woman accused of planning the murder of her husband communicated with people suspected to be killers.
Joseph Mwangi, a prosecution witness in the murder case of his brother Julius Mathu, told Justice Teresia Matheka yesterday that Gladys Wambui made and received numerous calls from her mobile phone on the day Mathu went missing.
Mathu, a Nakuru businessman, was abducted and later murdered on December 1, 2017 after the family failed to deliver Sh8 million ransom to his abductors.
Mwangi testified that during the search for the missing trader Wambui was busy on her phone and the abductors only wanted to communicate with her and not any other member of the family.
The witness, who is the younger brother of the deceased, said they attempted to make several phone calls using different numbers but the abductors only received Wambui's calls.
"My elder brother Samuel Mwangi asked the accused (Wambui) who she was speaking with but she lied that she was talking to her pastor," he testified.
Samuel (Mwangi) said Wambui appeared edgy and worried throughout the search.
"She (Wambui) was more terrified when detectives from the Directorate of Criminal Investigations said they had traced Mathu near Nakuru North Cemetery." he told the court.
It was Samuel's testimony that Wambui deleted a number of messages from her phone after her husband's body was discovered near the cemetery.
"At the time, I saw nothing wrong with her deleting the messages. I felt sorry for her because she had just lost her husband." He said.
Wambui is accused of paying hit-men Sh1.2million to murder her husband on December 1, 2017. She allegedly was in constant communication with them.
She is charged alongside Alex Muhonja, Rahab Mukenyi, James Mwaura and Nicholas Mudegu.