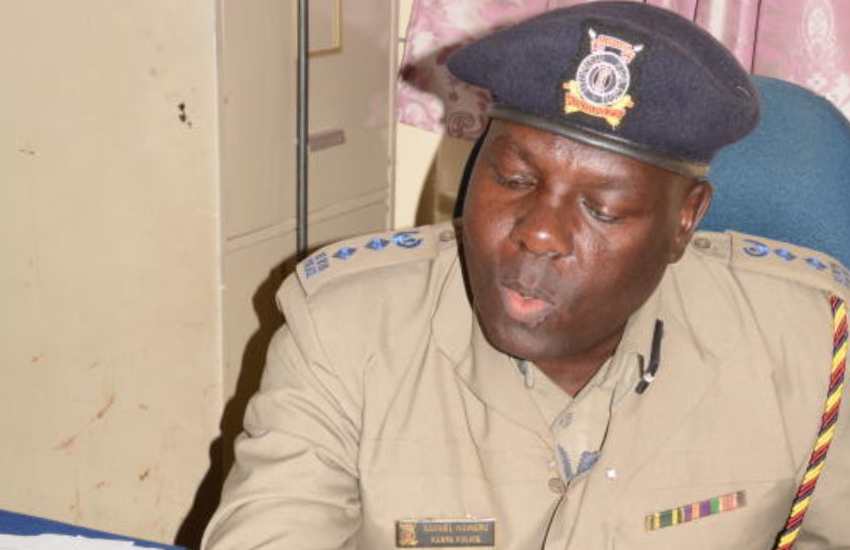 Police have launched a manhunt for a businessman suspected to be behind a spate of highway robberies along the Naivasha-Mai Mahiu highway that targets goods on transit.
Naivasha police commander Samuel Waweru said based on information they got from one of the suspects in their custody, a trader whose identity has been concealed so as not to jeopardize the ongoing investigations, is the mastermind behind the armed robberies.
The trader is said to have gone into hiding after a suspect was arrested during a botched robbery on the highway last Sunday night.
Police said the suspect alongside four other occupants in a Probox had tried to block a trailer that was being targeted for the robbery but the driver of the trailer refused to stop and rammed into the Probox.
The four occupants escaped with injuries while the woman was trapped in the wreck where she was arrested.
Waweru said that they managed to trace the owner of the car who is supposed to record a statement.
"After we recovered the vehicle, the trader went into hiding but we believe it's a matter of time before we catch up with him," he said.
Meanwhile, a motorcycle operator was hit and killed by a speeding motorist along the Mai Mahiu-Narok highway on Tuesday morning.
The operator had joined the highway near Satellite area when he was crushed to death by the car that was headed to Narok town.
The accident caused a massive traffic snarl-up along the busy road before police moved in to collect the body and tow away the wrecks.
A witness Joseph Njoroge said that the operator joined the road without checking if there was an oncoming car.
"The driver of the personal car tried to swerve off but he ended up hitting the motorcycle and killing the middle-aged man," he said.
The OCPD confirmed the incident adding that the body had been collected and investigations are ongoing.