DCI recovers 294 stolen mobile phones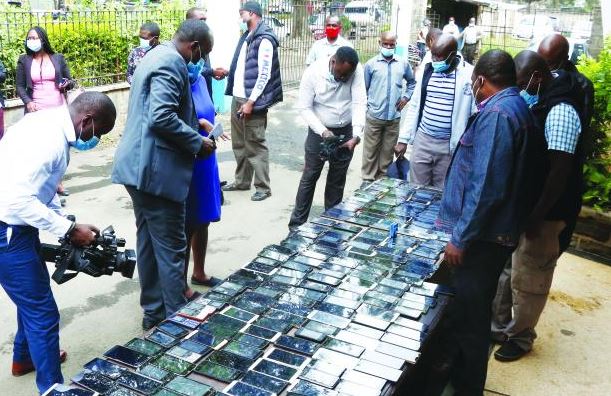 The Directorate of Criminal Investigations (DCI) has recovered 294 mobile phones suspected to have been stolen.
This follows a raid at a premise in Kaptembwo slum, believed to be a hideout for criminals. Also recovered in the raid was a laptop and computer central processing unit.
CID Officer Antony Sunguti said the raid came after tracking a Samsung mobile phone stolen from a university student.
"We received a complaint from a student regarding her stolen phone. We tracked it and found the house with many mobile phones," he said.
Sunguti said they had received complaints from the public over mobile phone theft.
"There was a surge in mobile phone theft in January, although the cases had reduced during the December holidays," he said.