Family to enjoy Christmas for the first time in nine years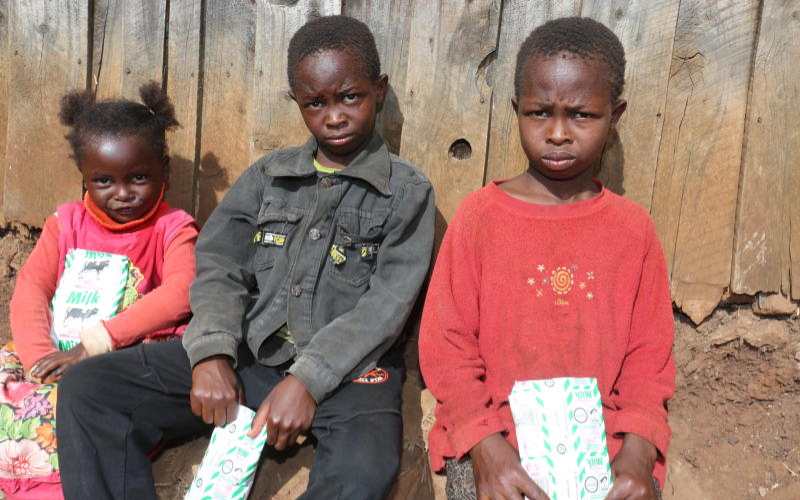 Brian Kemboi, a Grade Four pupil, has been fending for his siblings and ailing mother after their father walked out.
The family has been living in abject poverty, in a makeshift structure under a tree as their home at Sitat village on the fringes of Embobut forest, Elgeyo-Marakwet County.
They were squatters in the forest before they were flushed out, making them homeless.
Seven years ago, they were rescued by missionaries from Kapsowar Mission Hospital who rented a house for them but when they left the country, they went back to the forest, as squatters.
The hospitalisation of their mother Philaris Komen, worsened their situation forcing them to relocate to Kambi Somali slums.
But after The Standard highlighted their plight on Monday, they received support from locals and foreigners who bought them food and clothing.
The mother is still in hospital, having suffered a mild stroke and has recurring abdominal pains, depression and paralysis on the left leg.
Kemboi, 12, was forced to drop out of school to take care of his two younger siblings (Michele aged three and Collins nine years).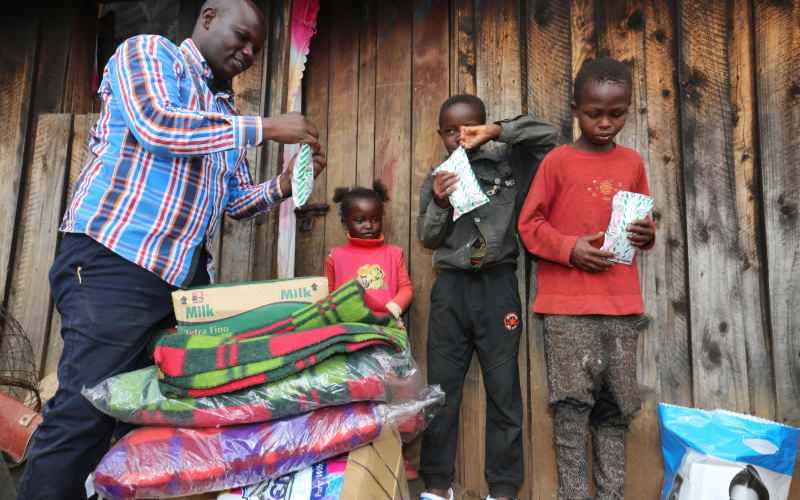 "Since you (The Standard) highlighted our plight, we are now well-fed through the numerous food donations and we even have new clothes," he said, adding that he does not have to go to the forest to fetch fuel wood and charcoal to sell in order to buy food.
Travelling to the home, almost three kilometres away from Kapsowar town, is not for the faint of heart.
The road is not motorable and the home is in the heart of a chang'aa brewing den where it is unusual to find a sober person.
"Our prayer is we get a new home, we are appealing to well-wishers to help us," Kemboi said.
Philaris said she is still undergoing a series of tests. "I am still pleading for specialised treatment. The pain in my abdomen is intense and I cannot stand on my own," she said.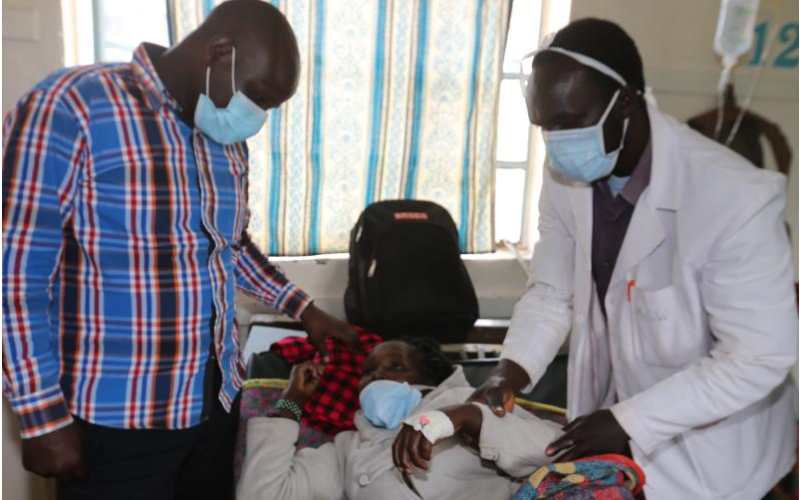 Francis Otieno Amonde, the founder Cup of Uji initiative, a school-feeding that feeds less-privileged primary school children, said he was touched by Kemboi's story.
"I will take care of everything they will need in school. I am ready to chip in to relocate the family to a better environment," he said.
Caterine Kwabi, who called form overseas said she will continue supporting the family. "The welfare of the children is my priority; the thoughts of such a small girl in such an environment makes my heart bleed. We need a permanent solution," she said.
Embobut Ward Rep Paul Kipyatich said he has offered to take care of the girl until the mother recovers.
"I will talk with the mother and if she allows, I will take the girl. I am also ready to pay her rent in a secure environment," Kipyatich said.