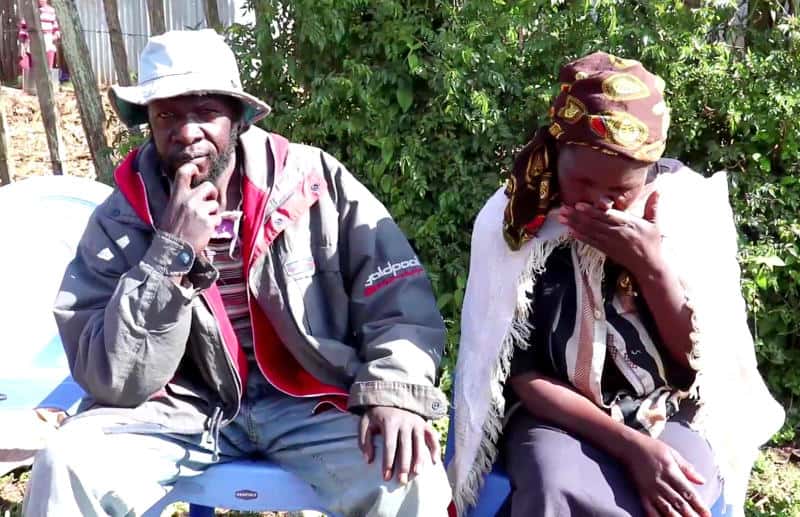 A family in Kuresoi North is crying for justice after their 22-year-old son was shot dead by Kenya Forest Service (KFS) rangers.
Fredrick Wakarani was reportedly found within Londiani Forest by two rangers who were on regular patrol to keep charcoal burners away.
Peter Njonji said his son had escorted his four siblings to fetch firewood in the forest when the tragic incident happened. They were accompanied by Wakarani's friend.
"My son and daughters left home on Sunday afternoon to collect firewood in the forest. In the evening I overheard people talk about a shooting in the forest only to later learn my son had been killed," said Njonji.
Read More
Wakarani's friend, who sought anonymity fearing for his life, revealed that the rangers who were well known to them unusually turned violent.
"We were walking out of the forest when we spotted the rangers at a distance. They were unusually aggressive as they approached us. We started running and one of them instructed the other who had a gun to shoot," he said.
He said he escaped death by hiding behind a bush as the rangers caught up with Wakarani, whom he described as a calm man. "I heard my friend cry out for help as one of the rangers pinned him down. From my hideout, I saw the second ranger shoot him at close range. I managed to silently escape and alerted the villagers," he said.
He expressed fear for his safety, saying the rangers were well known to them. "They know me and I fear they might harm me," he said.
Kericho County Ecosystem Conservator Stephen Wambugu, however, said Wakarani violently attacked the rangers with a machete. He said the young man, whom he said was a charcoal burner, was killed by the rangers.
"One of the charcoal burners confronted the rangers. He wrestled the unarmed ranger to the ground. As the ranger struggled to get back on his feet, he went after the second ranger who was armed with a gun," said Wambugu.
The family has, however, disputed the KFS account.
"The deceased was young and small in stature. There is no way he could wrestle the well-built rangers who had a gun," said Njonji.