Pneumonia cases drop as sanitation improves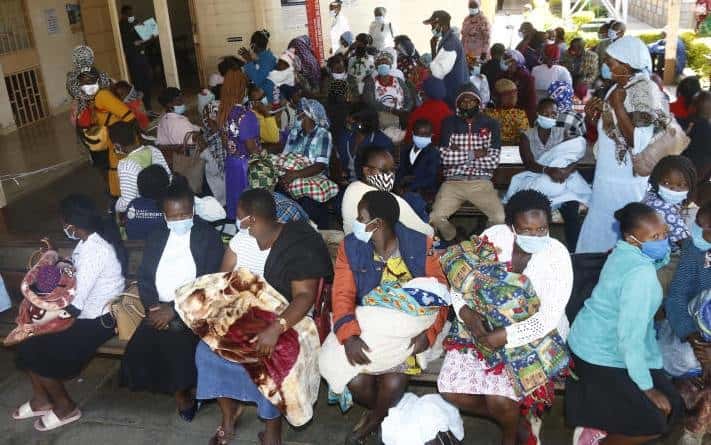 Nakuru County has recorded a sharp decline in cases of pneumonia in children under age five, officials have said.
County Public Health Chief Officer Samuel King'ori attributed the decline to improved sanitation among residents and a sustained campaign to educate people at the village level by community health volunteers.
A report released by the county this week shows that 29,799 cases of pneumonia were recorded from January to October this year, down from 49,475 cases registered in the same period last year.
The number of pneumonia cases among children for the months of January, February and March was high, but they went down after the outbreak of coronavirus.
"Mothers have been trained on how to prevent infections in children partly by keeping the environment clean and avoiding unnecessary travels that could expose them to viruses and bacteria," said Dr King'ori.
Pneumonia is an acute respiratory infection disease that affects the lungs, and is caused by viruses, fungi and bacteria.
It spreads through droplets from a cough or sneeze, with common symptoms in children being coughing, difficulty in breathing and fever.
According to the report, a total 4,680 cases were reported in January, compared to 3,986 recorded the same month last year.
Cases increased to 5,603 in February from 2,950 in the same period in 2019. March recorded 5,335 from 4,463 the same period last year.
Increased sensitisation on hygiene due to the Covid-19 pandemic led to a sharp decrease in the cases. For instance, in April, 2,005 cases were reported, while May registered 1,589. More children were taken ill in June, with 7,051 cases documented.
Last year the highest number of cases were reported in July, which had 7,889. That number reduced to 2,020 in the same period this year.
Globally, World Health Organisation estimates that a child dies every 20 seconds due to pneumonia.
In Kenya, pneumonia is the number one killer in children, with about 31,000 documented to die annually as a result of pneumonia and diarrhoea.
According to Nakuru County health records, top causes of morbidity among children under five is the upper respiratory tract infections.
Causes of mortality in adults and children between 2014 and 2017 was lower respiratory infections, including pneumonia. King'ori said community volunteers had been conducting door-to-door sensitisation.