Law to address street families menace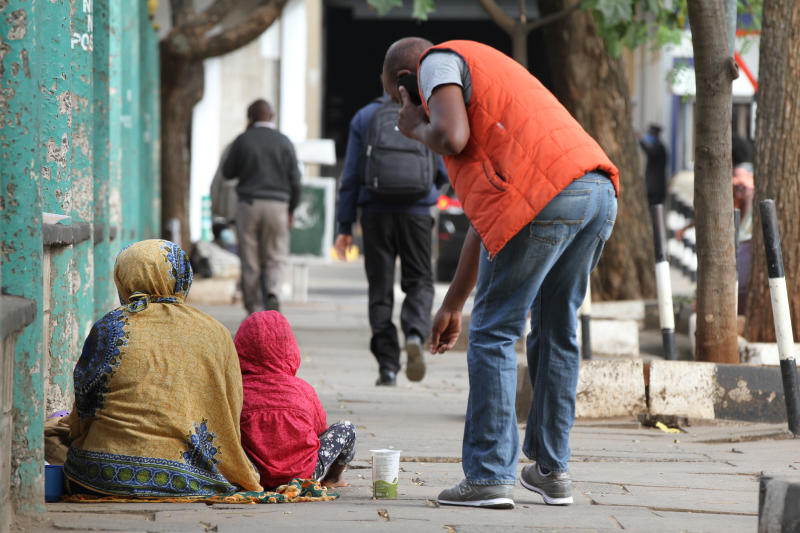 The government has embarked on the process of validating a draft policy to deal with street families menace which some people have partly turned into a cash cow.

Lack of a legal framework to deal with the menace has also been blamed for the influx of street families in Kenya with a sizable number drawn from the neighbouring countries.

The National Steering Committee on Development of a policy on rehabilitation of street families yesterday subjected the draft policy to public participation in Nakuru town.

In the past three years, the government has been rounding up beggars from the streets whom after interrogation, majority of whom are found to hail from Tanzania and Uganda having come in individually or as a group with a view of making ends meet from generous Kenyans.

Speaking during the forum, Wario Yattani, a member of the Committee said that lack of clear laws on how to deal with the menace poses a significant challenge to the government.

"These people get into the country illegally and become a menace while on our streets. Even after being arrested, arraigned and charged and repatriated to their countries of origin, the foreigners have always found their way back to the streets for lack of a law and facilities," said Yattani.

According to him, the country requires a law that will deter foreigners from trooping into the country's streets as a way of supporting the government efforts to rehabilitate Kenyan destitute families living on the streets.

"We need a law that can provide for the detention of street families found in Kenya illegally. Their continued influx has greatly contributed to insecurity in the urban areas and estates," said Yattani.

The committee which is set to collect views from Kenyans from at least 35 counties expressed its concerns over charitable organizations that exploit the street families which amount to human trafficking.

"Some individuals, organizations and rescue centers have been sponsoring the presence of these people on the streets. They share in the proceeds of what the beggars collect and house them in the evening," he said.

He added that though the Ministry of Labour and Social Protection and humanitarian agencies have put in place a raft of measures to end the street families menace their efforts had not borne fruit.

"The 2018 census indicates that Kenya has 46,693 street families and continues to increase each year. We are projecting social disruption and economic aftershocks caused Covid-19 pandemic will result to an upsurge in their numbers soon," said Yattani.

The draft policy is set to guide county governments on how to address the menace without infringing their Constitutional rights.

Some counties have been accused of violating the basic rights of the families by rounding them up before dumping them in risky places such as forests or ferrying them to their perceived counties of origin.

"In most cases, they have been subjected to inhuman treatment by authorities, yet they are entitled to basic human rights. The menace is a collective failure of Kenyans which can be remedied by appropriate law," he said.

Erastus Karani, a committee member said that the country will make major strides through enactment of strict laws to dismantle cartels behind the surge in number of street families and regulating homes catering for them under a system that identifies, assesses and classifies them.

"Worse are the peddlers who sell drugs to the street people on credit to permanently keep them hooked and in debt, leading to a vicious circle of petty thieving to sustain the habit," he said.

Nakuru town is among the most preferred habour for the families where each street, children resort to extorting money from pedestrians and motorists through tricks ranging from sick children or people suffering from terrible diseases who accompany them.

"In most cases, below the veneer of a dirty street person is a well calculated and thriving drug and alcohol business where the street people are used as mules to transport drugs and alcohol from one point to another. We need to get to the roots of this business," said Karani.