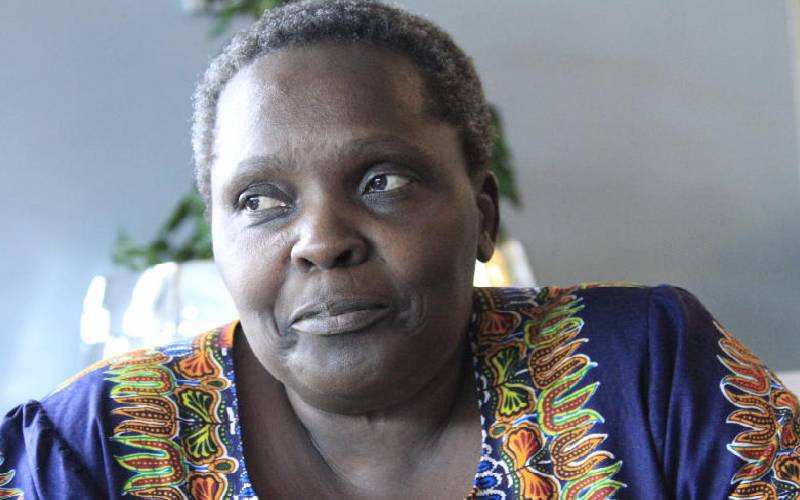 Five witnesses in a corruption case against Maasai Mara University Vice-Chancellor Mary Walingo and other officials were not cross-examined yesterday as scheduled.
Chief Magistrate Elizabeth Usui deferred the cross-examination to January 8, 2021, following a family emergency she had to attend to.
"The court (magistrate) has a sick child in school. The school just called me. I will not be able to proceed," said Ms Usui before postponing the matter.
Hassan Abdile, Anthony Yaile, Stanley Yaile, Sankae Spencer and Prisca Nchoe were to be questioned over claims that they are being intimidated against testifying in the case.
Read More
The five, who are employees in Maasai Mara University, are among 22 witnesses lined up by the prosecution for the fraud case.
Through the prosecution, the five had earlier claimed that Walingo and her four co-accused have been dismissing, summoning for disciplinary action and redeploying employees who are witnesses in the case.
In view of the complaints, the prosecution made an application for the court to revise the bail terms for accused persons and bar them from office until the case is concluded. They are out on a surety bond of Sh20 million each.
Walingo's counsel Albert Kuloba, however, prayed to the court to give him a chance to cross-examine the witnesses over the claims. Walingo and others are facing 10 charges, including misappropriation of Sh177 million. The crime was allegedly committed between January 24 and July 19, 2019, at Maasai Mara University in Narok.
She is charged alongside former Deputy Vice-Chancellor (DVC) Administration, Finance and Planning Samuel Kasaine, former acting DVC Academic and Student Affairs John Almadi, former Head of Finance Anacklet Biket, and Noor Hassan, the VC's driver.