Woman disowns son's wife and children in bitter property row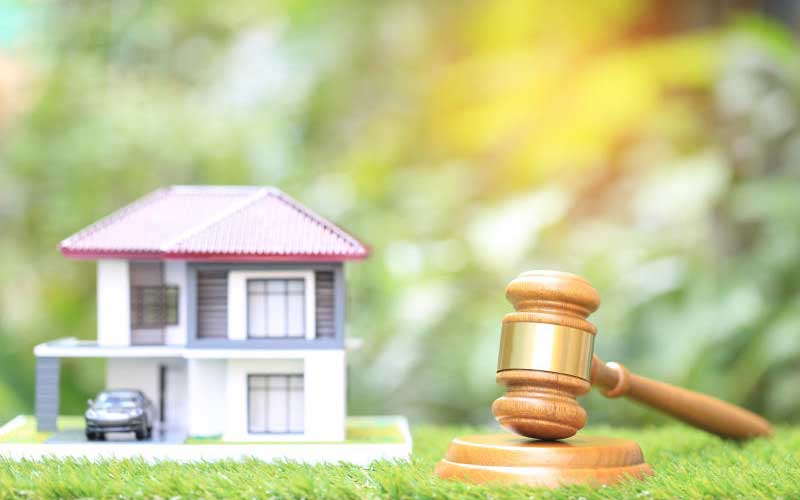 An 80-year-old woman has disowned her daughter-in-law and grandchildren in a succession battle for her son's property.
Mary Waiganjo wants Susan Nyambura, 49, locked out of the estate of her son Paul Kariuki, in a two-decade battle at the High Court in Nakuru.
In the application filed before Justice Rachel Ngetich last week, Ms Waiganjo wants Nyambura's name removed from a grant of letters of administration dated October 8, 2018, issued by the High Court.
The letter lists the two women as co-administrators of the estate of Kariuki, who was in matatu business.
Kariuki died aged 38, on February 12, 1999 and is survived by his wife Nyambura and three children now aged between 29 and 33.
He left property, including land in Lanet, rental houses, timber yard and several matatus, estimated to be worth Sh2,270,000 as at April 6, 1999.
Never married
However, in her affidavit of protest, Waiganjo has disowned Nyambura and the three grandchildren, saying she doesn't know them.
"The petitioner is not my daughter-in-law. I do not know her and I verily believe that she was never married to nor cohabited with my son. I also do not know her children-they are not my grandchildren," reads her application.
She claims that if Kariuki married Nyambura she would have been involved in the traditional marriage.
"My son died a bachelor, I have never been involved in any traditional stages of marriage and he never had any biological or adopted children," reads her application.
Waiganjo claims that Nyambura secretly obtained fake birth certificates of her children bearing the deceased's name on March 2, 1999, with intent to fraudulently inherit his estate.
"Traditionally, if any of the children were born of my late son and named after me, and my husband, I would have visited and blessed them soon after birth. No such thing happened," she submits.
She avers that the widow and her children are imposters who want to fraudulently inherit Kariuki's estate.
Waiganjo says the deceased was ill for more than three years before his demise. She claims that she fed, bathed, clothed and gave him medicine.
Waiganjo wants the court to first determine whether Nyambura was married to the deceased before the ruling on the distribution of the estate.
The case will be mentioned on December 7 for directions on hearing of the application.
The battle between Waiganjo and Nyambura moved to court in early 1999. The widow filed application for grants on April 7, 1999.
She argued that she was Kariuki's sole widow and that they met in 1985 and started cohabiting in 1986 at Free-Area Estate.
Nyambura avers that Waiganjo knows her and the children and visited her ancestral home to pay dowry and at some point they lived together.
"The objector (Waiganjo) came with her kin when we got our first child in 1987 and paid Sh15,000 as part of my dowry," she claims.
She argues that she lived with Kariuki from 1986 and they were blessed with three children before they separated.
Nyambura alleges that she left her matrimonial home following domestic row with her husband and went to live with her parents in Njoro, Nakuru.
She claims that when Kariuki was taken ill, they were on the verge of reconciling but Waiganjo stood in the way.
Put a caveat
"The objector (Waiganjo) chased me away when I visited my husband in hospital and blocked us from attending his burial. She has also blocked us from his property," she said.
Joseph Njuguna, the deceased's uncle, supported Nyambura's application saying that he was part of the team that took the Sh15,000 as dowry.
"I was the one who presented the money as part of dowry for my nephew in 1988," he said.
On October 4, 1999, Waiganjo put a caveat on Kariuki's land and filed an objection claiming that the application was misleading, misconceived and in bad faith. She claims that Nyambura left out the deceased's sister, Susan Wairimu, from the list of beneficiaries.