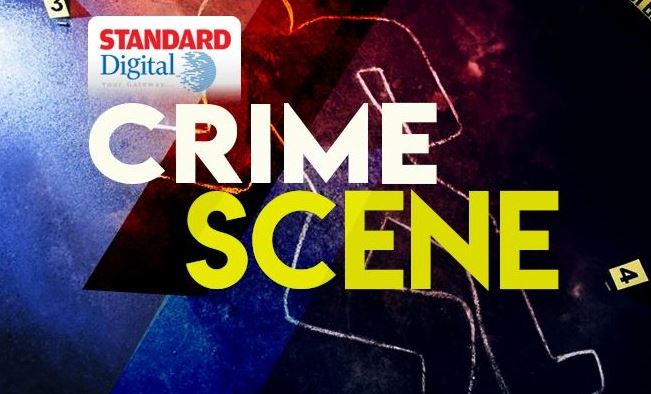 Police in Naivasha have arrested two suspects over the suspected murder of a motorcycle operator who was beheaded near Mai Mahiu town on Monday night.
The two were arrested in Ongata Rongai-over 70kms away from the scene of the crime, following a joint operation between the police and motorcycle operators.
This came as it emerged that the two suspects aged 27 and 19 years lured the victim from the trading center to Kiket village, 10kms from Mai Mahiu town where they beheaded the 24-year-old operator.
Their efforts to flee with the motorcycle were thwarted by neighbors who noticed the motorcycle entering into a thicket and decided to inquire what was going on.
Read More
A motorcycle operator Samuel Njung'e, narrated how the two approached several operators seeking to be ferried from Ongata Rongai to Narok using a motorcycle.
He added that the two had good offers but they got concerned due to the long distance between the two towns and declined to ferry them.
"However one of our colleagues took the offer only for the two to kill him but we have assisted police in arresting the duo," he said.
Naivasha OCPD Samuel Waweru confirmed the incident adding that the two were arrested in Ongata Rongai where they retreated after committing the crime.
"We have also recovered bloodied clothes from their house and we shall arraign them in court," he said.
Meanwhile, residents of Mai Mahiu in Naivasha are up in arms over increased cases of cattle rustling in the area.
They noted that in the last one month, they had lost over 200 herds of cattle and goats to a well-organized cartel from the nearby county of Narok.
According to area MCA Stephen Ng'ethe, over ten people including four grannies had been left nursing serious injuries during the raids.
"The most affected areas are Kigecha, Satellite, Muniu and other neighboring villages and its time that security officers moved in before we act," he said.
Last month, members of the Kikuyu community seized over 100 herds of cattle from the Maasai to protest the rising cases of cattle rustling before police moved in to contain the situation.