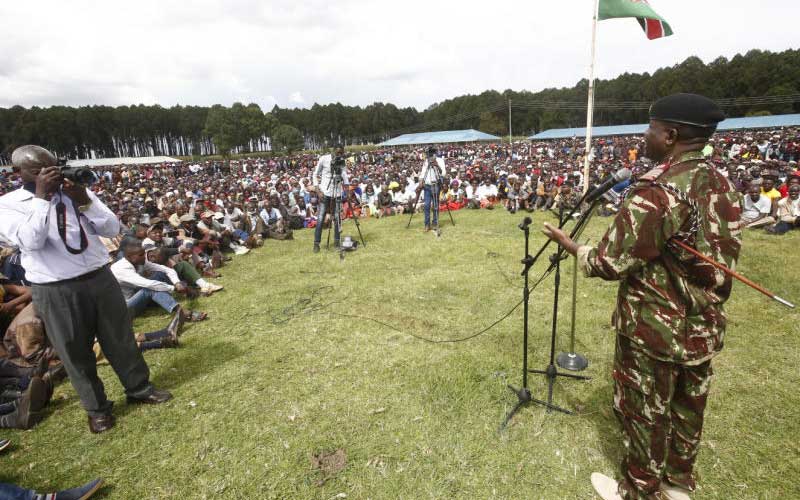 The government has rolled out plans to resettle warring communities in Eastern Mau on land bordering the forest.
The exercise will be carried out by a team drawn from the Ministry of Lands, Survey of Kenya, National Lands Commission, Kenya Water Towers Authority, National Police Service, Ministry of Physical Planning, Water Resource Authority among other key agencies.
A group of 40 elders will also oversee the resettlement of families.
Speaking during the launch of the exercise, Rift Valley Regional Commissioner George Natembeya said this will help ascertain people living within Mau and flush out absentee landowners.
Read More
"Everyone will get land but will not exceed more than five acres. Everyone will be fitted outside the boundary of the forest and absentee landowners who own chunks of land will have to be flushed out," Natembeya said.
The administrator explained that the communities will be resettled and given titles to end the conflict in the area after the Ogiek laid claim to the land.
"There will be no community land, everyone will have individual land because we are trying to avoid cases where some people might sell community land," he said. He attributed ethnic clashes in Eastern Mau to dispute over land ownership.
Nakuru County Commissioner Erastus Mbui said the exercise faces challenges after the Assembly Deputy Speaker Samuel Tonui moved to court to bar further evictions.
"The government is ready to resettle everyone and no one will be evicted but undertaking the exercise with a case in court is like working while tied with a rope," he said.