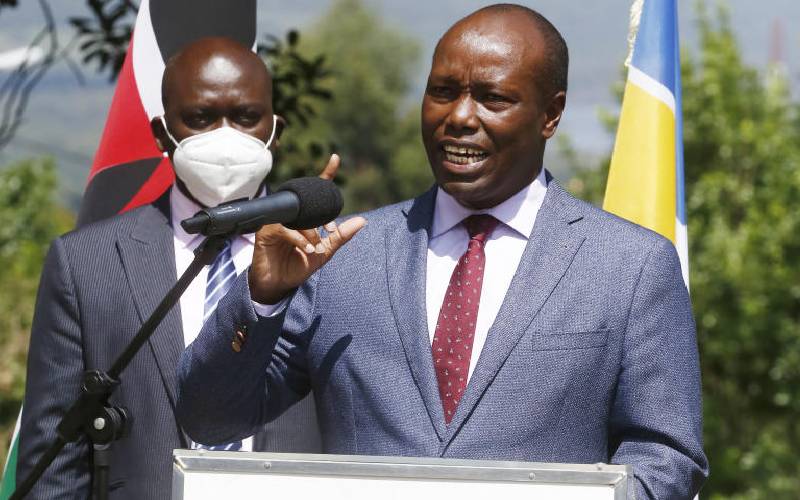 Nakuru MCAs have passed a Bill that will compel local authorities to conduct civic education before key decisions on governance and policies are made.
The Nakuru County Civic Education Bill, sponsored by Viwandani MCA Eric Gichuki, provides the legal framework within which civic education will be conducted.
"The Act will provide a framework for the direct involvement of the people in legislation and development plans and programmes. This will enhance community ownership of public projects," the Bill reads in part.
Governor Lee Kinyanjui (pictured) is under fire over alleged unilateral decisions, including eviction of matatu operators from the town centre. This was after the main matatu terminus was moved to three locations on outside the town, a move residents said with adversely affect their businesses.
Matatu operators and business owners have protested against Monday's decision they said was made without consultations.
Read More
Matatu operators accused Kinyanjui of denying them an audience. Business operators around the termini claimed the decision has forced them to shut their shops.
Gichuki said lack of civic education has been a major challenge that has seen residents reject noble ideas out of ignorance.
"The governor's decision to move matatu operators out of the town centre may have been done with good intentions. But the problem is the county government did not make the public understand its motive, hence the backlash by different stakeholders who feel their interests are under threat," Gichuki said.
The Bill provides that the county government shall grant timely access to information, data, documents and other relevant information to the public for understanding before the implementation of any decision or project.
"This will ensure there is protection and promotion of interests and rights of different groups to strike a reasonable balance through inclusion of the widest spectrum of the public," he said.
The governor will be required to establish the office of the county director for civic education.
"The director shall ensure continued engagement of citizens and government and provide oversight to civic educators," the Bill states.