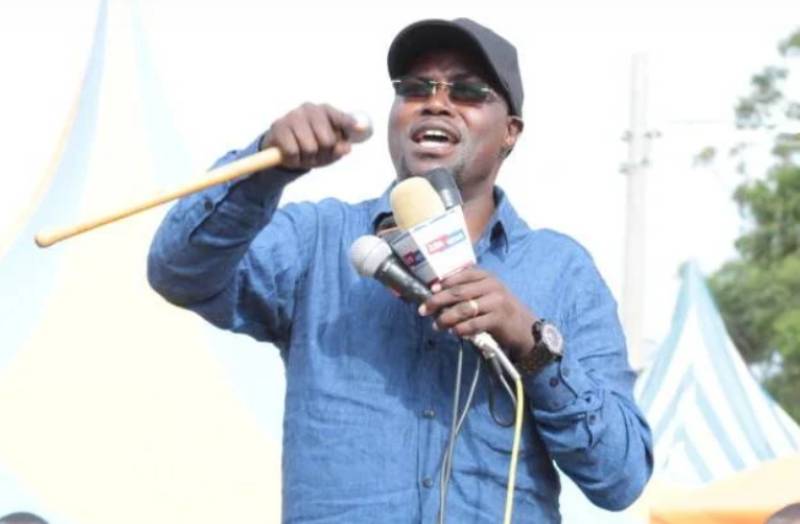 If Emurua Dikir MP Johana Ngeno (pictured) thought he was off the hook over his attack on President Uhuru Kenyatta, then he was wrong.
On Saturday, the MP found himself in trouble during an event at nominated MP Wilson Sossion home where he was among guests invited to celebrate Sossion's daughter's admission to the bar.
Leaders allied to ODM party tore into the lawmaker, accusing him of being personal and failing to address issues affecting Kenyans.
Leading criticism against Ngeno was ODM Party Leader Raila Odinga, who called on the MP to tone down for the sake of peace and harmony in the country.
Read More
Raila told him off in the face saying as much as leaders should defend their political stand, it was necessary to exercise caution and discipline.
"Ngeno has been a good friend of mine and I even mentored him but it is unfortunate he is becoming indisciplined," he said.
The ODM leader said it was wrong to drag the names of Uhuru's parents for political mileage. "There is democracy and freedom of speech but we should not take advantage of that to insult anybody's parents, that is wrong," Raila said.
But Ngeno put on a brave face while addressing guests at the function, saying his utterances were taken out of context.
While agreeing he was wrong to drag the name of Mama Ngina Kenyatta into the political tiff, he did not mean to malign her.
"I was actually addressing President Kenyatta whom I voted for in the last election and I stand by what I said," Ngeno said.
The MP dared his party Kanu to strip him of his membership.