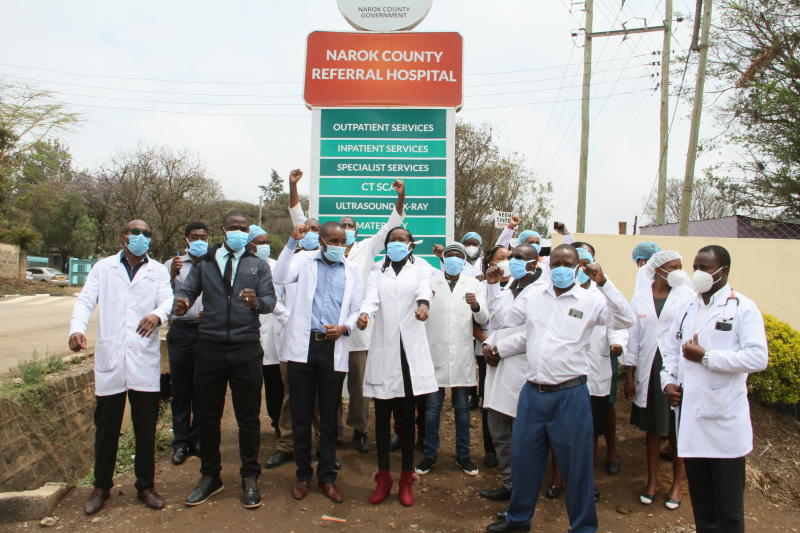 Health workers in Narok demanding better working conditions, promotions, comprehensive medical cover and implementation of 2017 Collective Bargaining Agreement have issued a 14-day strike notice.
The health workers led by Kenya Medical Practitioners Pharmacists and Dentists Union (KPMDU) South Rift Region Secretary Davji Atelliah gave the county government up to September 21 to address the issued failure to which they will resort to industrial action.
"The county government has failed to cater for the welfare of the healthcare workers by not implementing promotions, re-designation, indemnity cover and failing to address the issues of acute shortage of health workers," said Dr Atteliah.
At the same time, the union official regretted that some healthcare workers have stagnated in one job group for more than 10 years.
The medics added that promotions should be effected as per the experience.
Read More
The health workers also demanded the county government to pay for them comprehensive NHIF cover as well as high quality Personal Protective Equipment (PPEs) to enable them fight the ongoing Covid-19 pandemic.