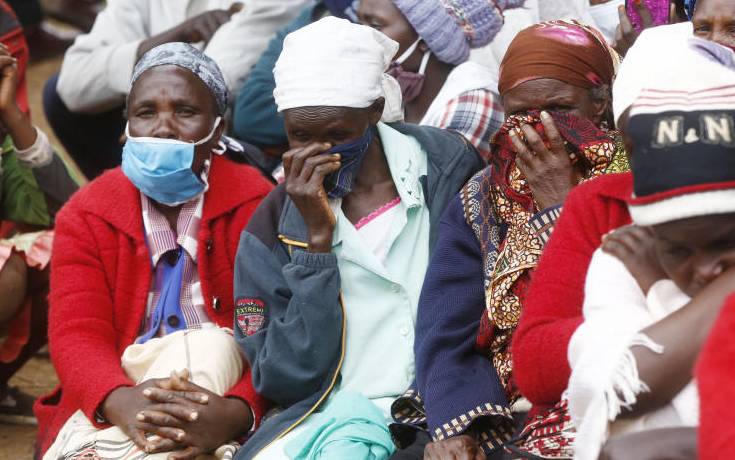 An uneasy calm has been restored in the clash-prone areas of Njoro and Molo after major security meetings were held by Rift Valley Regional Commissioner George Natembeya.
Natembeya chaired a security meeting at Neissuit trading centre and later in Mariashoni, where he announced an extension of the 6 pm to 7 am curfew imposed in Njoro and Molo sub-counties.
The regional administration boss said the curfew will continue until a time when the security committee will only review it once peace had been restored.
Read More
"At least 201 houses have been burnt down and five people killed. This is uncalled for and shocking since you are all sub-tribes of the same community. There is no gain in war," said Natembeya.
He urged the residents not to act based on propaganda spread by people with vested interests through the flare-ups.
"When the time for eviction comes it is I who shall come to announce here. It is not the responsibility of any community to evict the other, accusing them of encroaching the forest," said Natembeya.
The commissioner issued a stern warning to those who had sold their land from attempting to unscrupulously reclaim it by pulling out the ethnic card.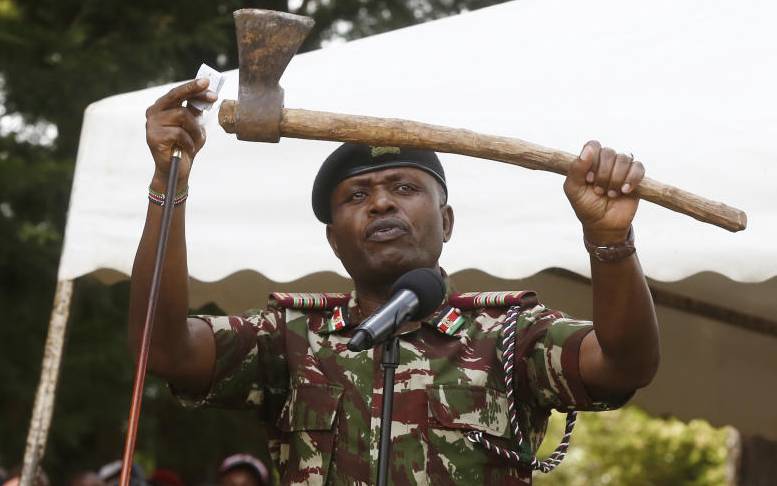 Evicting buyers
"We are aware of people who sold the land to other communities and pocketed the money.
They now want to get back the land by evicting the buyers. It won't happen under my watch," he said.
During the meeting, elders especially women broke down as they recalled how the clashes have left them in pain.
"We are your mothers. Why are you causing us this pain? I am crying because of your children.
I have not slept for days as young children cry throughout the night. Some have fallen sick due to the cold," said Peninah Kamuren.
The elderly woman was at pains explaining how they have been burying their children as victims of tribal clashes in the area.
"Why do you have to kill each other over the land we brought you to? Have men abdicated their roles to advice the youth? We are tired of burying you when it is you who should bury us at old age," Kamuren added.
At least five people were killed last week and over 80 others injured in the clashes pitting two sub-tribes of the Kalenjin community linked to cattle rustling and land issues.
Margaret Chepkemoi, an Ogiek elder regretted that most of the youths have disregarded the traditions that ensured harmonious living among them and with other communities.
"As a community, we believed that if one stole honey a curse would befall them. I am shocked to see children from our own wombs having lost the ideals to the extent of stealing livestock and fighting each other to death," said Chepkemoi.
Patrick Kimoi, a Kipsigis elder expressed his disappointment that they have not known lasting peace in the past five years as the area keeps recording fresh flare-ups.
"We were settled here in 1994 and 1996. We are here legally and one people. As I approach my watershed years I am a worried man. Once my days are over it is clear I will be leaving my children in an unsafe place despite having acquired it legally," said Kimoi.
The youths too had a response to their elders as they fingered politicians for the flare-ups.
Jackson Kumare explained that politicians had turned the Mau Forest conservation efforts into political discourse, worsening the already strained relationship between the communities.
"Politicians have to quit using the Mau issue politically.
They have to look for votes in a different way. They have made this issue emotive and blown it out of proportion, taking advantage of ignorant youth," said Kumare.
Nakuru County Commissioner Erastus Mbui read the riot act to the community, saying that the local administration had held too many peace meetings in the area without finding a lasting solution.
"Four out of the five killed last week died after being shot with arrows. An arrow released on another person shall be responded to. There will be full force of the law," said Mbui.
While noting that the maize plantations have been a major hindrance in peace restoration, Mbui said the Government will not hesitate to take punitive action including clearing of farms.
Njoro MP Charity Kathambi warned the communities against fighting for the land, saying it was a dishonour to the Government that had freely given it out to them.
"When President Daniel Moi gave you this land he had in mind that you would prosper. It is disrespectful that his effort to give you a good life is going down the drain as you fight for the land," said Kathambi.
Baseless violence
Maureen Lesingo, a special elect MCA representing minority groups pointed out that most of the ethnic violence incidents were baseless.
"No one can stand here and give a clear reason why we have been fighting each other. Clashes happening in Olposimoru and other Narok County areas always spark violence here. Are we fighting for fun just because others are fighting?" she posed.
Her sentiments were echoed by nominated MCA Benazir Busienei, who blamed a section of local politicians for inciting the communities not to leave the forest and evicting other communities.
"Some politicians have been telling their people not to move despite having encroached the forest. Others are telling them to fight their neighbours since they have been moved from the forest to get a share of the land. This is immoral and does not help our people," said Busienei.