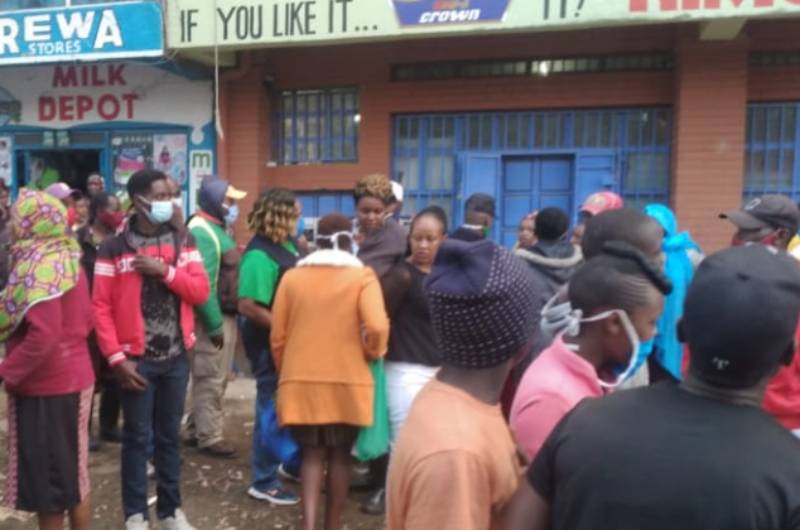 Residents of Naivasha town are trying to come to terms with an incident where a middle-aged woman killed her four children aged between eight and two years through poisoning.
The bodies of the four minors were found locked in their house near Naivasha High school on Saturday afternoon before police were called in.
Its alleged that their mother who has since been arrested poisoned them on Friday evening before fleeing to the neighbouring Kayole estate.
Emotions ran high as neighbours tried to come to terms with the bizarre incident that was the talk of the town.
According to the brother to the suspect Jackson Kimani, the sister who worked with an NGO in Naivasha was laid off two months ago due to Covid-19.
Read More
He added that this left her stressed since she could not afford to feed her four children.
The incident, he says, had caught them by surprise.
"We knew something was amiss due to some comments she had posted on social media and on coming to enquire we found that she had killed the four children," he said.
A neighbour Andrew Opiyo said that they had seen the minors playing the previous day but got concerned on Saturday after their house remained closed.
"The minors were very jovial and we are trying to come to terms with their death and what could have driven this woman to commit such an incident," he said.
Speaking on phone, Naivasha OCPD Samuel Waweru confirmed the incident adding that the 42-year-old woman had been arrested in Kayole estate in Naivasha where she had been hiding.
"We have a sad story where a woman has allegedly poisoned her four children through poisoning and we have arrested her and collected the bodies," he said.