Three killed in Narok South ethnic flare-up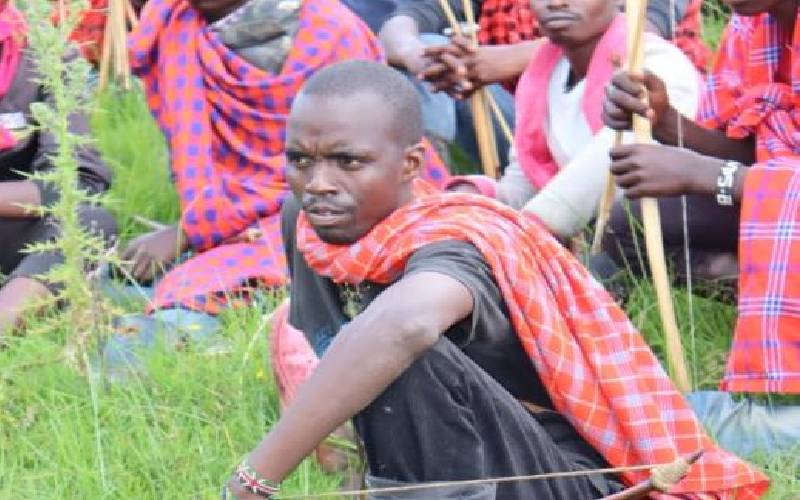 One more person has been killed in clashes between two communities in Narok South Sub-county.
The Monday death brings to three the number of people butchered in the ethnic flare-ups in just 48 hours.
The fighting, first reported on Saturday night, was sparked by an incident of livestock theft, leaving the otherwise peacefully coexisting communities in chaos.
Residents of Ololoipangi and Oloruasi villages are now living in fear as the fights have left scores injured and about 10 houses torched.
County Commissioner Samuel Kimiti toured the troubled area and appealed for an immediate ceasefire.
The Kimiti-led security team had a difficult time scaling the hilly terrains for about 20 kilometres to reach the warring communities.
"We shall not allow any more bloodshed over reconcilable issues. We will deal with those engaging in fights," warned Kimiti.
The administrator also ordered the residents who are armed with bows, arrows and other crude weapons to surrender them or face arrest.
Anyone seen brandishing a crude weapon will now be arrested on the spot and arraigned, the administrator said.
Local leaders led by area MP Korei Lemein echoed the commissioner's sentiments, saying that some rogue people could be inciting the youth to violence.
"The police should urgently investigate this matter," urged the legislator.
Samuel Koech from Kipsigis and his Maasai counterpart William Barbar told the security team the only way to resolve the conflict was to engage Maasai and Kalenjin elders in underlying land issues.