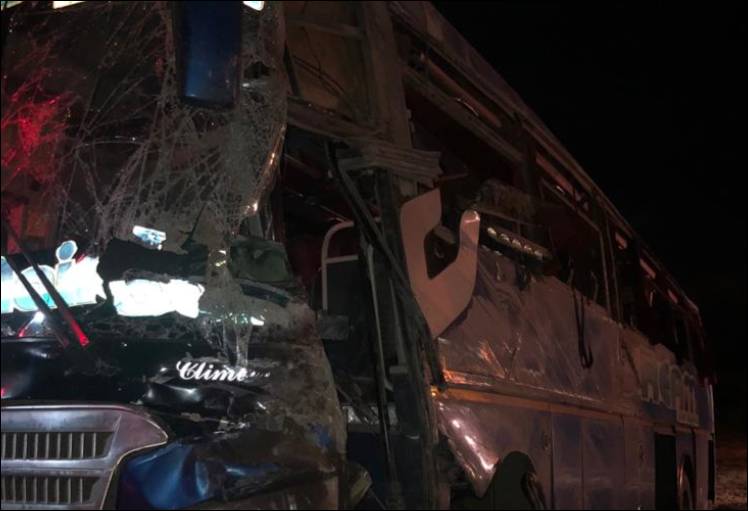 Fifteen passengers were injured following a road accident involving three vehicles along the Nairobi-Nakuru highway.
The accident near Gilgil weighbridge involved a Dreamliner bus, a personal car and truck ferrying pineapples. All the vehicles were heading to Nairobi.
The 9pm accident occurred after the truck ferrying fruits hit the bus on the side before losing control and crushing into the personal car.
As it has been the norm, motorists scrambled for the fruits as the trapped victims, mainly in the bus screamed for help.
Read More
A witness, Simon Kuria said that the driver of the truck was overlapping when the accident occured.
"All the cars were heading to Nairobi from Nakuru and those in the bus were the most affected," he said.
A senior police officer who is not authorized to speak to the press said that the injured were rushed to St Mary's Misssion hospital and are in stable condition.
"The accident occurred after the driver of the truck ferrying the fruits decided to overlap. The injured are been treated and the wreckage has been towed to Gilgil police station," said the officer.