I lost a personal friend, says former Minister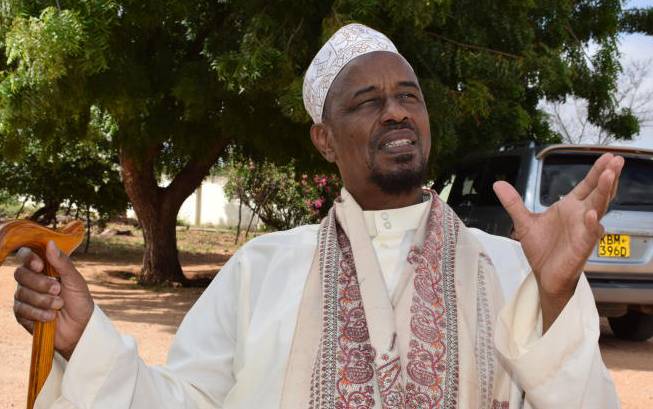 A former long-serving Cabinet minister yesterday mourned former president Daniel Moi as a personal friend and mentor.
Speaking at his home in Garissa, Maalim Mohamed (above), who served as a Cabinet Minister between 1983 and 2002, said Moi worked for the best interest of the country.
He was also an MP representing Garissa from 1979 to 2002 when the National Rainbow Coalition swept aside many Kanu politicians.
Mohamed (pictured) said Moi sagely predicted that multi-partysm would divide the country along ethnic lines, which came to pass after people started forming parties according to tribal affiliations.
"What is interesting is how he kept Kenya together despite tension from some communities. Kenya was united under his watch," he said.
Mohamed noted that Moi worked closely with marginalised communities, which he helped enhance their education standards.
He also appointed many people from these communities to big posts in his government.
The former minister recalled how the country's second president visited homes belonging to civil servants such as District Commissioners and even spent nights there.
"I remember one time I hosted him at this simple house I had built in Garissa when I served as an MP. He was a humble and intelligent person. It was a good experience working with him," Mohamed recalled.
He averred that the former president worked under difficult times, especially when he had to balance the country's interests and demands from Western nations.
The former minister said during the Moi regime, Kenya was surrounded by volatile neighbours.
"He brokered peace deals with neighbouring countries such as Uganda, Ethiopia, Somalia and Sudan. He was a peacemaker," Mohamed said.