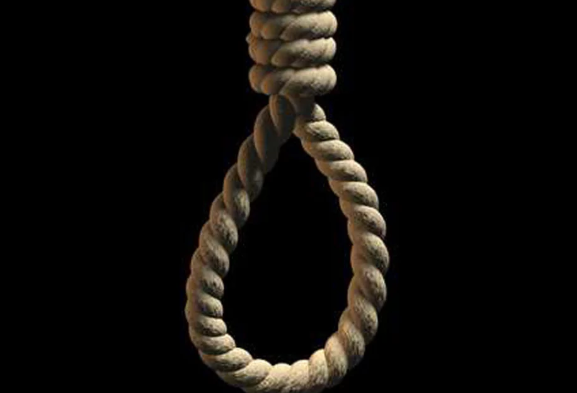 A 29-year-old man from Kiamaina village, Nakuru committed suicide after discovering that he was wanted by the police over the murder of his estranged wife.
The police were looking for Joseph Muchiri who was last seen with Faith Wangui, 25, before she went missing on November 10, 2019.
Wangui's body was found in a thicket at Menengai crater on Saturday, a week after she went missing.
Bahati sub-county police commander Jacinta Wangechi said Muchiri had gone into hiding after the woman's body was discovered dumped.
Read More
"It is unfortunate that the main suspect in the murder of the mother of two hanged himself, at a time we were expecting him to share information about the brutal murder," said Wangechi.
According to the police boss, Muchiri left a suicide note stating that he decided to kill himself after his estranged wife linked him to her murder.
His body was discovered dangling on a tree branch at Muthera farm, in Mau Narok, Njoro Sub County on Tuesday evening, November 19, 2019.
"The suspect switched off his mobile phone after we intensified investigations. However, a suicidal note states that he was ready to kill himself after he failed to defend himself against the murder that he was implicated in," said the police boss.
His body was taken to Nakuru County morgue for postmortem.
According to her family members, Wangui left home on November 10, 2019 to meet Muchiri in Nakuru town, where they shared a meal.
Her brother Joseph Mwangi said at around 8pm, she called one of her sisters and told her to prepare dinner as she was to join them later.
However, at around 9pm, her mobile phone was switched off, making it hard to be traced by members of her family.
Mwangi said on Tuesday, the family contacted Muchiri to find whereabouts of their kin but he said he had dropped her back to their home.
On Wednesday, November 13, 2019, the family reported Wangui's missing at Bahati police station Occurrence Book number 08/13/11/2019.
"My sister was with her estranged lover but when we asked him about her whereabouts, he went to hide. This is why we suspected he was behind the murder," said Mwangi.
Her mutilated body was discovered by herders who were grazing their livestock at the crater on Saturday, November 16, 2019.
Preliminary investigations by the police reveal the woman might have been raped, killed and later dumped in the thicket at the crater.
The mutilated body was naked and had injuries on private parts and was doused with acid.
The family told The Standard that the two, married for seven years had a relationship dispute that forced them to part ways twelve months ago.
After the separation, Wangui' traveled to Murang'a where she was employed at a hotel, while Muchiri has been doing casual jobs in Nakuru.