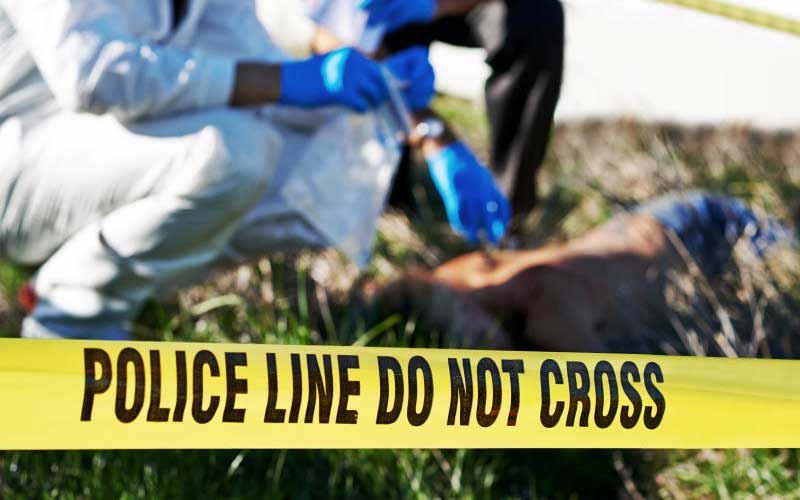 Police in Naivasha are holding a 40-year-old woman who allegedly stabbed her 18-year-old husband to death. The woman, a former flower farm worker, stabbed her teenage husband, a fisherman, in the chest following a dispute at their home in Kasarani village. The woman escaped lynching from the public after officers from the nearby Kasarani police post rescued her.
SEE ALSO: State loses appeal in robbery case
The village is home to hundreds of flower farm workers. Emotions ran high as the deceased's kin and friends tried to come to terms with the loss. According to James Ocholla, a neighbor, the two had been cohabiting for the last one year. Mr Ocholla said fights between the man and woman were constant, with the latter always accusing her teenage lover of having affairs with local girls. "The two used to fight. But today's incident was serious. The woman grabbed a knife and stabbed the husband on the chest. He died before he could be taken to hospital," Ocholla said. Naivasha OCPD Samuel Waweru said the suspect was being held at Naivasha police station.
SEE ALSO: Charming city getaway ideas to break the boredom
He noted that initial investigations pointed to murder. Mr Waweru said officers had recovered the knife used in the attack, and recorded a statement from the suspect. "The body has been collected and taken to the local mortuary. The suspect will be arraigned on Tuesday to face murder charges," Waweru said. Meanwhile, transport along several roads in Naivasha has been disrupted following the ongoing rains. They include Moi South Lake road, which has been the hardest hit, affecting the flow of traffic. According to James Mwangi, a motorist, roads to flower farms and hotels have become impassable
SEE ALSO: Hospital moves in to dispose twenty bodies