Dengue fever test confirms outbreak in Baringo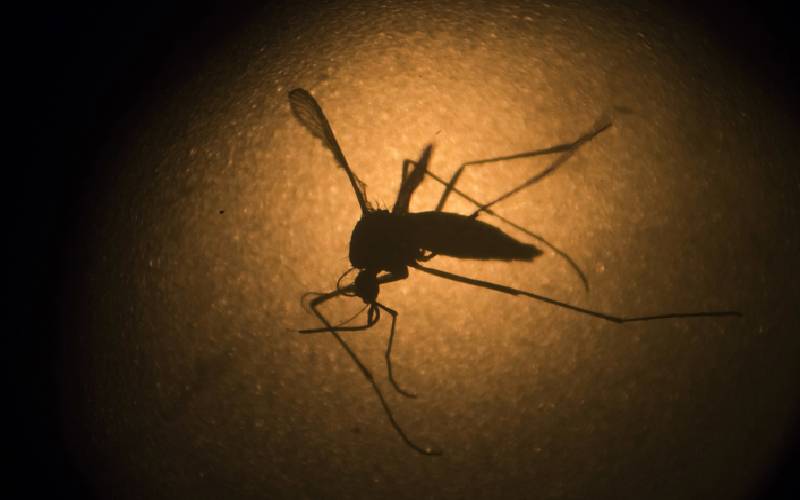 Laboratory tests at the Kenya Medical Research Institute (Kemri) have confirmed an outbreak of dengue fever and kala-azar (black fever) diseases in Tiaty sub-county.
Kenya Red Cross Society county coordinator Christopher Okotch said results from tests on samples taken a week earlier came out positive on Sunday.
The samples were taken during an outbreak of malaria in Tirioko ward that killed at least seven children.
Dengue fever symptoms are similar to those of malaria. They include fever, vomiting, headache, general body weakness, muscle and joint pains. Like malaria, the disease is spread by infected mosquitoes.
Okotch said researchers and medical practitioners were analysing the results.
"We are coming up with a programme to conduct more tests and visit remote areas known for the disease to enable us take appropriate action," said Okotch.
Health volunteers
He said medics, in collaboration with community health volunteers were also mapping out areas prone to kala-azar.
Kala-azar is spread by sand flies.
"Several cases of kala-azar have in the past been reported in parts of Tiaty, but we are mapping out areas to enable us take drugs to affected people and train residents on preventive measures," said Okotch.
Other tests that are being conducted in Government laboratories include for chikungunya virus, Rift Valley Fever, yellow fever and West Nile fever. Results for the tests are not yet out.
There has also been an upsurge of malaria cases in Nakoko, Chesitet and Ginyang, with half of the tests conducted in the three areas turning out positive.
The Kenya Red Cross with the support of United Nations Children's Fund has opened 26 new feeding centres for mothers and children in response to the malaria outbreak.