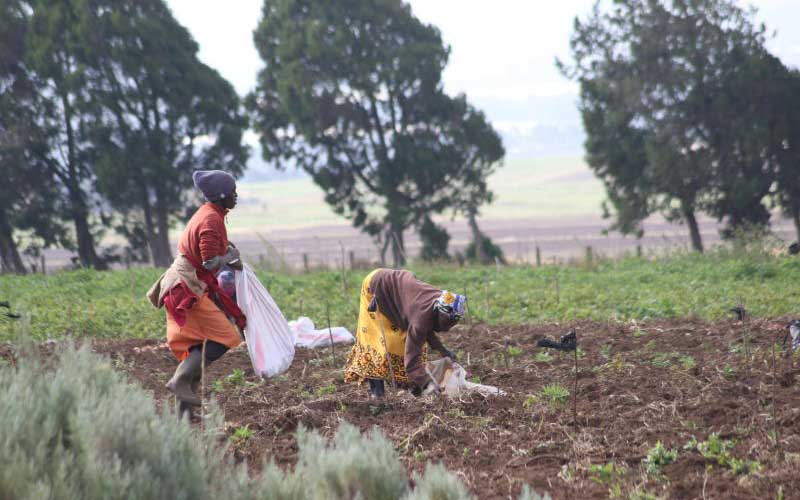 The abuse of Shamba system has been blamed for destruction of Mau forest cover.
The Shamba system is an initiative where the Kenya Forest Service allows communities living adjacent to forests, through community forest associations, to grow crops in reserve land.
The system has been linked to encroachment on forest land and logging in Mau Forest Complex as lumberjacks target indigenous trees.
"The system is a cheap way to boost afforestation but sadly, it is taking away the huge chunks initially covered by indigenous trees. Farmers benefiting from the system are instead tending commercial trees," Mr Richard Kamngoror, a community forest association member said.
Kamngoror said abuse is also rampant where some officials allocate themselves large tracts, something that is against the set regulations within the Shamba system.
Read More
Under the Shamba system, also known as Plantation Establishment and Livelihood Improvement Scheme (Pelis), crops are integrated with trees in a programme that runs between three and four years for beneficiaries.
"If Mau Forest Complex is to be saved, proper management of Pelis and zoning of plantations should be followed because the system is fast replacing indigenous species," he said.
In the Lembus Forests, which brings together eight forest blocks and form the larger Mau Forest Complex, Lembus Council of Elders Chairman Joseph Leboo said Pelis has drastically reduced indigenous forests that once hosted critically endangered species. This, he said, was as a result of encroachment.
In a 2017 periodic report by National Environmental Complaints Committee, deforestation formed nine per cent of the complaints raised.
"Shamba system emerged as the most abused programme in the forest sector. As the national committee handling environmental complaints, we have discovered that the programme has bred corruption where foresters allocate themselves huge chunks of forest land and there is a reluctance to plant and tend the tree seedlings," said Dr John Chumo, secretary of the committee said.
Reports by Kenya Forest Research Institute, however, note that Pelis has increased the forest cover from 366.9 ha in 2001 to 481.4 ha in 2016, an increase of 114ha (51 per cent).
However, another April 2018 report titled Forest Resources Management and Logging Activities in Kenya, revealed that indigenous forests are over-exploited by logging and abuse of Shamba system.