Government tests for Chikungunya virus and dengue fever in Baringo disease outbreak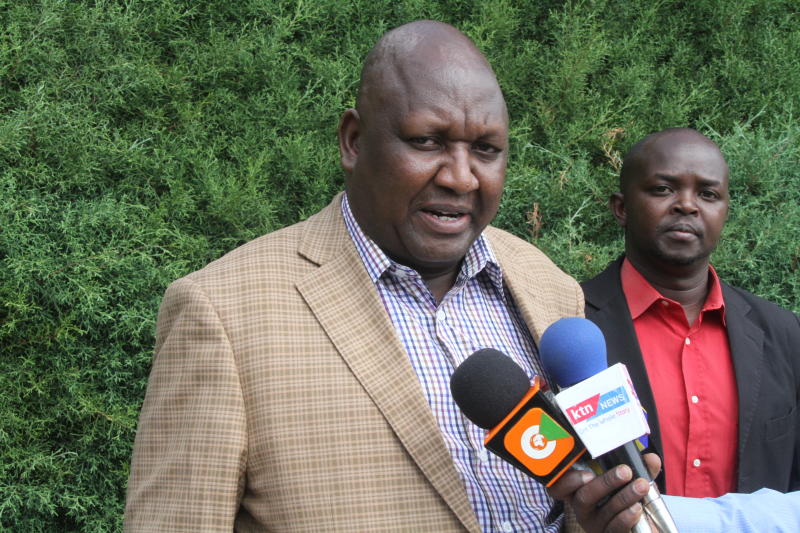 The Baringo County government suspects there is an outbreak of chikungunya and dengue fever in the area after seven children died in a span of one week.
County health officials took blood samples from patients in Tiaty Constituency on Wednesday for further tests.
Initially, the children had been suspected to have died of malaria. Gideon Toromo (pictured), the county chief officer for medical services, said the samples would be tested at the Kenya Medical Research Institute (Kemri).
"There was need to analyse the samples and find out if we have an outbreak of chikungunya and dengue fever. Symptoms of these diseases are similar to those of malaria," said Dr Toromo.
The symptoms include general body weakness, headache, fever, joint pains and abdominal discomfort.
According to data collected by the county in Tiaty between August 22 and 27, 301 people tested positive for malaria out of the 1,000 whose blood samples were taken.
Chikungunya, malaria and dengue fever are all transmitted through mosquito bites.
Other tests that are being done in the laboratories include Rift Valley fever (RVF), yellow fever and West Nile cremiam haemorrhagic fever.
Meanwhile, the Kenya Red Cross Society and the county administration have set up medical camps to help deal with the infections in Tiaty.
Red Cross county representative Christopher Okoth said the camps are intended to reach residents in remote areas who cannot access the main hospitals.
"A majority of people go to hospital when the sickness is at an advanced stage. The medical camps will bring services closer to them," Mr Okoth said.
He added that it is regrettable that Tirioko ward in Tiaty, where the children died, does not have a single hospital.