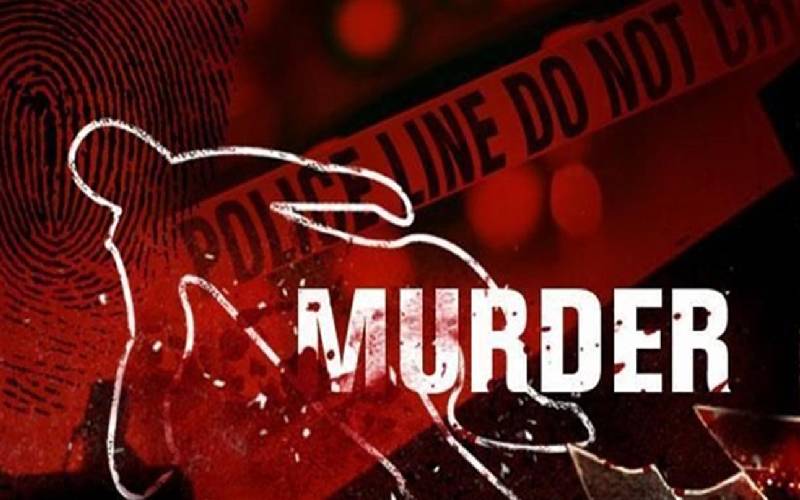 A man accused of stabbing his neighbour to death was found guilty of murder.
David Njoroge was accused of stabbing Kennedy Waithigo several times after the latter accidentally spilt his milk.
"The accused committed the offence with malice aforethought. He had all the intentions to cause death to (Waithigo)," High Court judge Janet Mulwa said.
Justice Mulwa added that evidence provided by all eight prosecution witnesses pointed to the accused as they were direct and all were at the crime scene.
Read More
"The evidence by three of the witnesses present during the incident corroborated each other," she said.
The judge said the witnesses knew Mr Njoroge and the crime happened in the evening when there was "enough light for identification".
"All the ingredients required for proof have been tendered by the witnesses," Mulwa said.
A pathologist's report on the cause of death was consistent with witnesses' statements, she added.
"The accused followed (Waithigo) and stabbed him not once but several times on the left chest and buttocks despite interventions from one of the witnesses. The fact that he carried a knife knowing it was a dangerous weapon proved that he had intentions to cause death," Mulwa said.
Earlier, Njoroge defended himself saying he was framed by two of the witnesses who he had had an altercation with over his cow.
The suspect also claimed that when the crime was committed, he was at home with his sisters.
"The accused never cross-examined the witnesses on his claims and also never brought his sisters to confirm his alibi defence. It is, therefore, an afterthought, untruthful and not persuasive and the court has rejected the defence because it is a fabrication," she ruled.
"The prosecution has proved its case beyond any reasonable doubt. The accused is guilty as charged and he is convicted for the offence of murder."
Njoroge allegedly stabbed Waithigo at around 6.30pm on August 20, 2014, at Costarica Trading Centre in Rongai Sub-County, Nakuru County.
Njoroge was arrested and detained at Banita Police Station the following day.
He was later arraigned in court where he pleaded not guilty to a murder charge.
Waithigo's wife Lydia Wanjiku had earlier testified that she found her husband lying in a pool of blood while bleeding from his left side of the chest and his buttocks.
He will be sentenced on June 24.