Anxiety as new fault-lines develop in Naivasha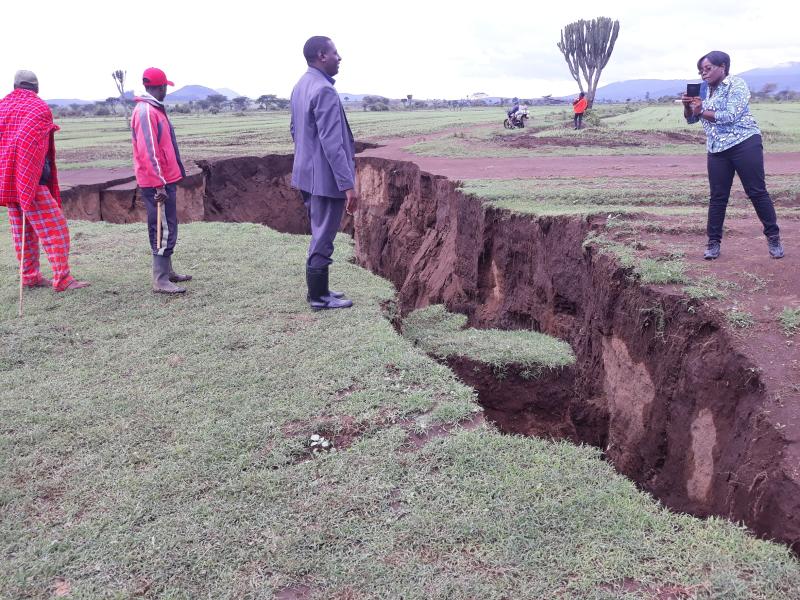 Fault lines have developed in Moi Ndabi area of Naivasha sending panic among several families with schools and private property affected.
Heavy rains currently pounding parts of the country have been blamed for the new phenomena which has left families staring at forced relocation.
It was not clear whether the fault lines developed as a result of the ongoing rains or a geological phenomenon witnessed last year in parts of Rift Valley.
According to a local leader Kiroket Membarin, the cracks began to form two weeks ago and had widened as the rains continued.
Membarin said this was not the first time the lines had developed saying that last year the same happened resulting to several families being displaced.
"Geologists from various institutes including those from University of Nairobi visited the village but their findings were never made public and now the same problem has returned," he said.
He said in the latest incident, the fault lines began on the southern part bordering Lake Naivasha spreading quickly to villages and farms leaving a trail of destruction.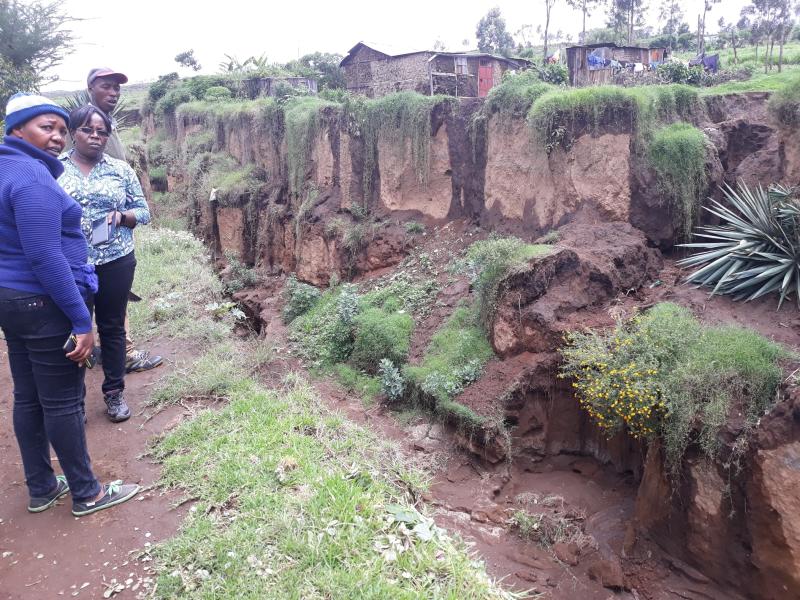 Membarin added that in the last five days the area has witnessed a heavy downpour and called on the government to move with haste and help save the lives of residents.
Naivasha Assistant County Commissioner John Opondo confirmed the emergence of the fault lines noting that they had informed the relevant government departments.
Opondo said it was not clear if the lines had developed as a result of the ongoing rains or for other scientific reasons.
"We have contacted various government officers to come to the ground and advice on the way forward but we have taken the necessary precautions to ensure no lives are lost," he said.
Opondo at the same time said in adjacent villages of Tangu Tatu and Sero, floods from the ongoing rains have left a trail of destruction with crops that were ready for harvesting being uprooted.
He added that gushing waters from Maella area were to blame for the floods adding that no lives had been lost thought farm produce had been damaged.
"We are also cautioning residents in the affected areas to make sure they stay safe from the affected areas and flooded rivers as the rains continue to pound the area," he said.