County moves to repossess grabbed land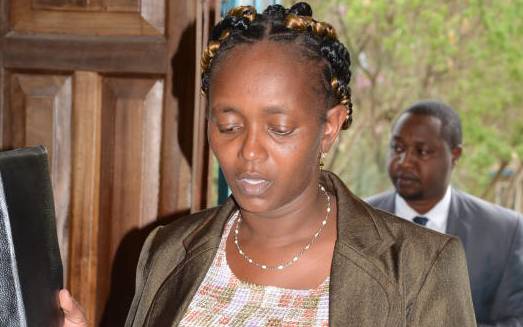 The county government has embarked on the process of identifying all grabbed pieces of public land, with a view of repossessing them.
The Ethics and Anti-Corruption Commission (EACC) recently handed back to the county several parcels that were illegally allocated to individuals.
This came as the county's plans to construct more than 2,000 affordable houses in Naivasha received a major boost following the repossession of a 50 acres.
Lands Chief Officer Judyleah Waihenya said the process of identifying the grabbed land would target all 11 sub-counties.
She said the process had kicked off in Nakuru town and its suburbs.
"We have come to realise that prime property and public land has been grabbed by some traders and leaders and we shall identify and repossess them as per the law," she said.
Addressing journalists in Naivasha, Ms Waihenya said they were working closely with the National Land Commission and EACC.
"Last month EACC handed to the county several parcels of land that had been grabbed and we want this process to continue within the law," she said.
Waihenya termed the ongoing titling programme very successful, adding that they were committed to issuing 100,000 titles by June.
"We so far have processed 30,000 title deeds, with Naivasha getting 6,000 and on May 3, the governor will issue the first tittles," she said.