Search on after two fall into crater during prayer mission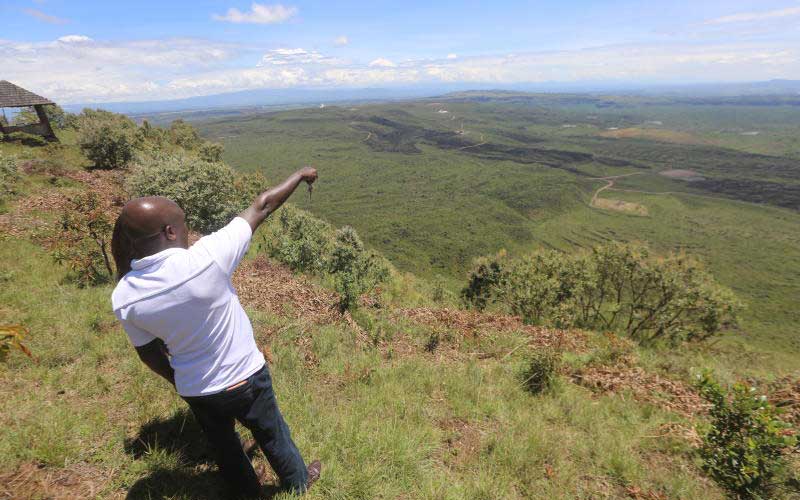 Two people went missing after attending prayers at "a shrine" in the Menengai Crater, Nakuru County.
Kenya Red Cross Society, Nakuru branch chairperson Njeri Muhia said the two, whose details remain scanty, had travelled from Kitale in Trans Nzoia County for prayers on Good Friday.
They attended prayers at Kirima-top Presbyterian Church of East Africa, located near the crater before proceeding for a walk.
It is believed they could have slipped and fallen into the crater.
"The two informed the congregation that they had travelled from Kitale for Easter prayers at the "sacred" prayer centre before they disappeared," said Muhia.
Other believers, who had also attended the prayers, informed locals and the police about the disappearance.
Kenya Red Cross Society volunteers and the Nakuru County fire brigade mounted a search operation on Friday evening.
On Saturday evening, the team spotted one of the victims trapped on a tree branch, but it was not established if he was dead or alive.
The search team could not get to the person because of the steep nature of the area.
Trace families
"Our team rushed to the site but only managed to trace one person. However, the rescuers could not get to him because of the steep nature of the crater. We can therefore not confirm if he is alive or dead," Muhia said.
Muhia said volunteers from Red Cross, the police and fire brigade department had intensified rescue efforts to retrieve the individual they had spotted and establish the whereabouts of the other missing person.
Bahati county police commander Jacinta Muthoni said the police were liaising with their counterparts in Kitale to help trace families of the victims.
"Information about the two remains scanty but we are in communication with police from Kitale to help us locate the families," said Muthoni.
Ms Muthoni, however, asked individuals visiting the crater to be careful.
"People walking or driving along the crater should be keen, because of its hilly nature, to avoid falling," she said.
The crater has several sacred caves and prayer centres where Christians go for prayers and fasting.
Menengai Crater is also a spectacular scenery that attracts local and international tourists who conduct various activities like trekking, hiking, biking and camping.
A number of people have in the past disappeared at the crater without trace.