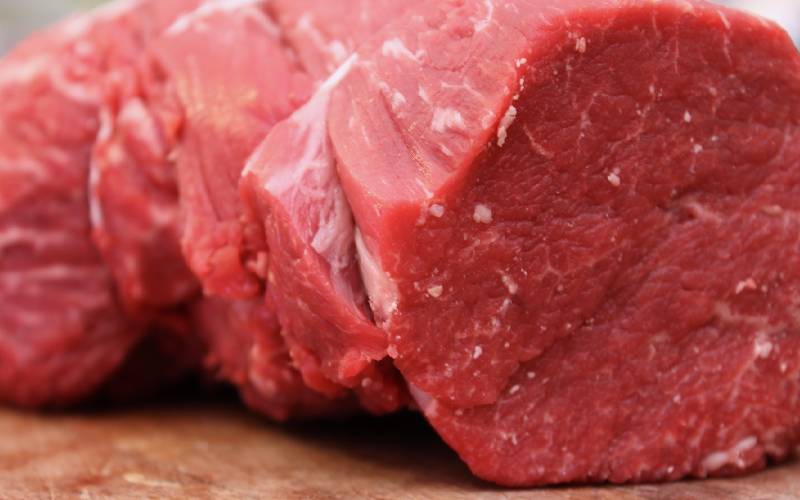 The Nakuru county government has intensified inspection of meat products following reports of an anthrax outbreak in the county.
Public health officials have been dispatched to all sub counties to inspect meat supplied to butcheries and hotels to ensure it is safe for consumption.
The officers are working together with those from the veterinary department to inspect at least 1,000 licensed butcheries in the county.
"Locals should not fear buying meat in any licensed butchery because we have intensified inspection and the supply channel for safety," Samuel King'ori, chief officer in charge of the Public Health department, said.
Read More
Two weeks ago, at least 14 people suspected to have contracted anthrax were treated at Elburgon hospital.
Samples were taken to Kenya Medical Research Institute (Kemri) in Nairobi for testing but the results are yet to be released.
Symptoms of the disease in humans include swelling of eyes, lesions on the face, hands, cheeks and fingers.
"Nobody should consume meat that has not been inspected because evil-minded people can sell infected livestock meat that can lead to deaths," said King'ori.
In 2016, at least 70 people at Lengenet village contracted anthrax after they consumed the carcass of a cow.
Besides inspecting meat, the health workers are also inspecting food joints, shops and supermarkets to ensure food safety.
Dr Enos Amuyunzu, county chief officer for Livestock, said at least 15,000 cattle have been vaccinated in Nakuru Town East Sub County. Other areas where vaccination is ongoing include parts of Njoro and Elburgon in Molo Sub County.
Amuyunzu has asked farmers to monitor livestock and report any signs of anthrax including high temperature, shivering or twitching, harsh dry coat, blood in dung or in nostrils, decrease or complete loss of milk and also dejection and loss of appetite.