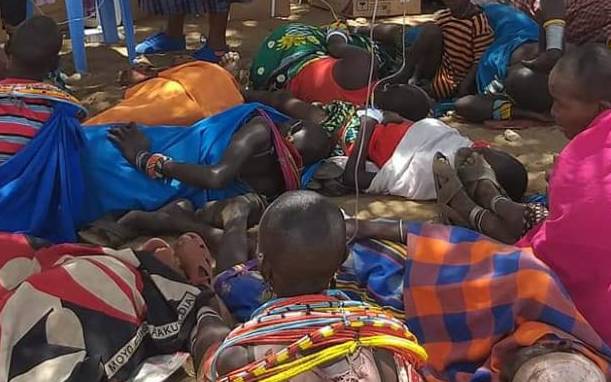 More than 200 people who ate contaminated meat from a camel carcass at Sesia Village in Samburu East Sub County are receiving treatment.
A team of health experts led by Samburu East Sub-County Disease Surveillance Officer Daniel Lomukuny established a temporary hospital in the village yesterday to treat the victims.
While speaking via telephone, Mr Lomukuny said that a total of 258 patients where large percentage comprise of women and children have so far been treated since yesterday and are in stable condition.
According to Mr Lomukuny the camel was under medication for some days before it succumbed to an unknown disease on Thursday morning.
"The camel was sick and it had been severally injected with medicine before it succumbed to the disease on April11, people shared meat from its carcass and those who ate it began experiencing stomachache and vomiting from yesterday (Saturday)," he said.
Samburu East MP Jackson Lekumontare who has been accompanying the doctors in the village since yesterday (Saturday) said more than 300 people in the village were forced to eat meat from the sick animal due to hunger that is being experienced in the region as drought situation persists.