Scuffle after Chinese company donates beer to starving residents of Tiaty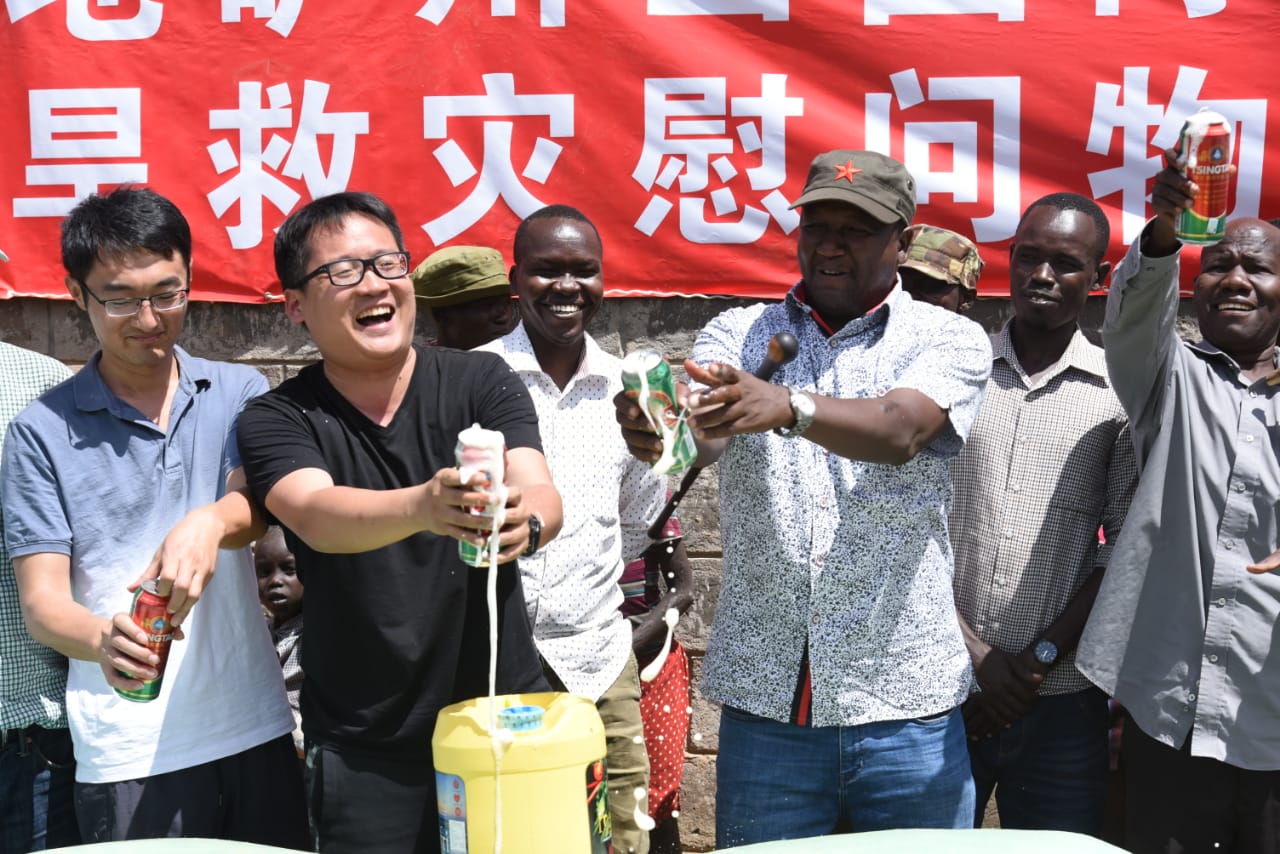 There was drama today at Katikit Mixed Boarding Primary School in Tiaty, Baringo County after hundreds of locals who had shown up to receive relief food realised beer was on the menu.
The residents had gathered each hoping to get a share of the relief food delivered to them by a Chinese Company, Ghuanshan International Mining Company Limited; Their banner read, "Relief food to Tiaty, committee to save life."
Minutes after 20 cartons of beer and 24 cans were handed over to the locals for distribution, a fight ensued between them each seeking to get the lions share.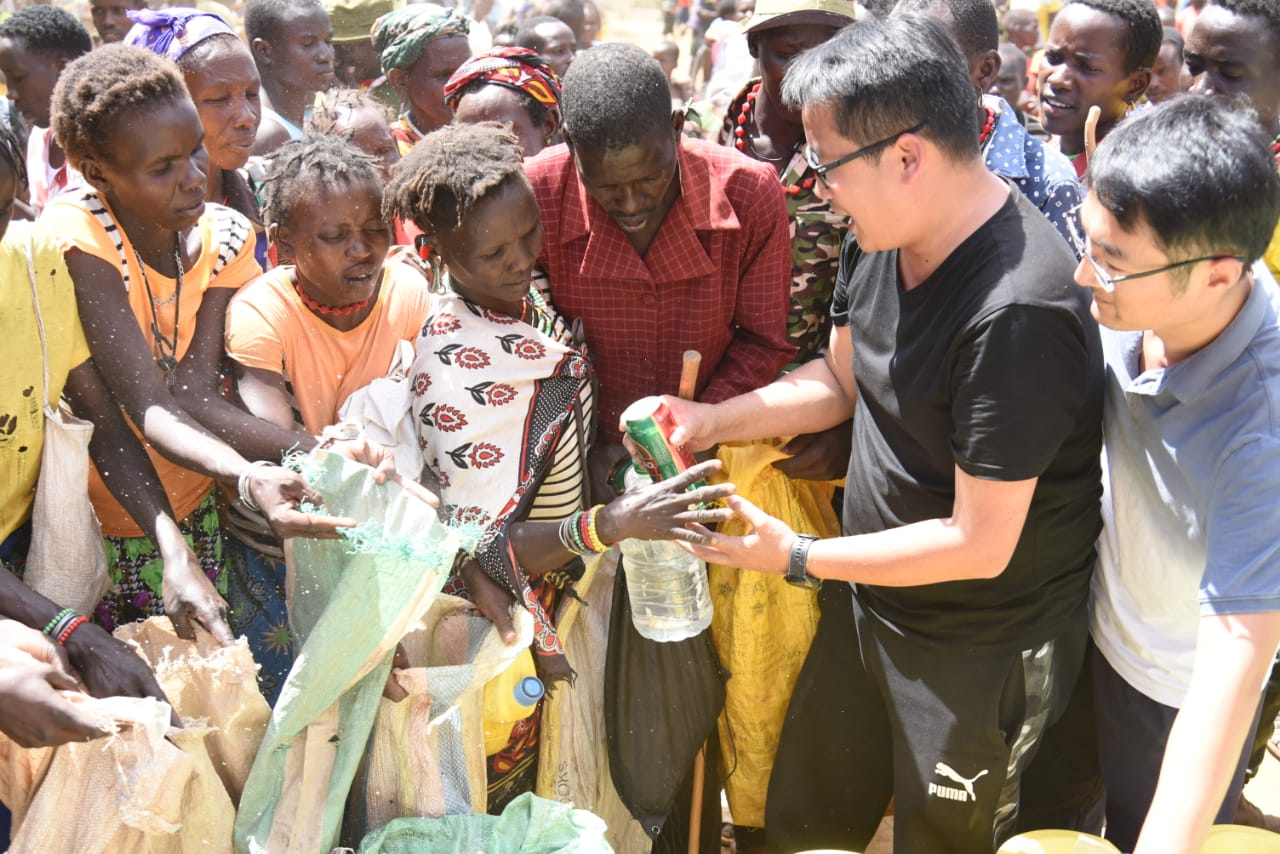 The scramble began shortly after local leaders including area Member of Parliament William Kamket left.
The elderly and children were left watching while the youth scrambled for the donation.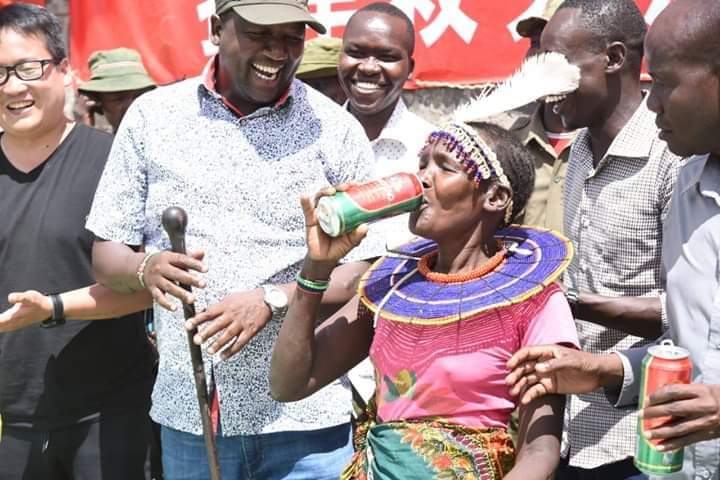 Some people managed to walk away with a carton of Tsingtao beer while others carried it in jerrycans of cooking oil.
The school playground turned into a battlefield as clouds of dust rose as if to cover the events.
The bags of maize were torn in the process and people had to pick the grains, dirt was a non-issue here.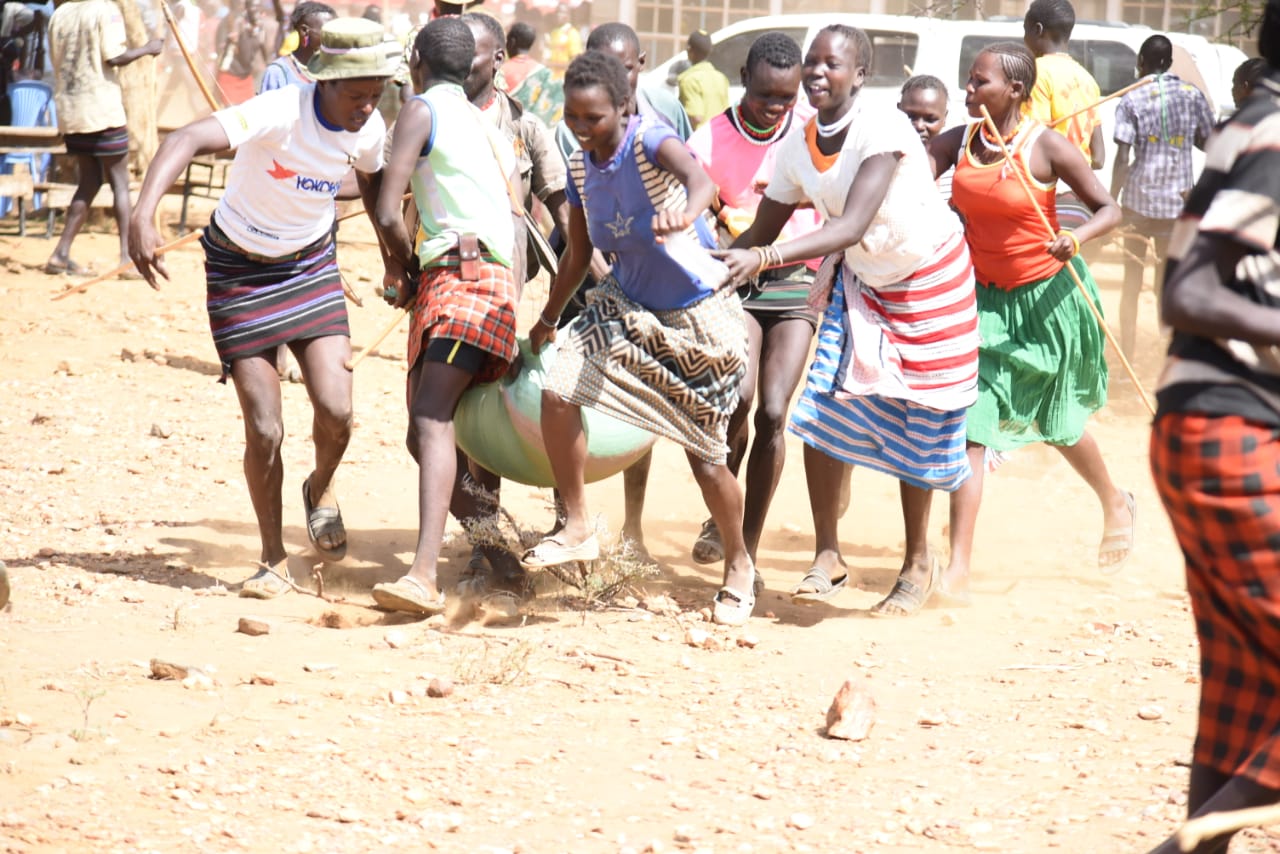 Three hundred bags of maize, 20 ten-litre cans of cooking oil were donated by the Chinese firm.
Khan Ke, the director of the company said they decided to donate beer since they realized locals liked beer.
"We decided to include beer in the food donation after we realised they like beer," said Khan Ke.
Before leaving, MP Kamket had addressed the locals after sending out appeals, well-wishers had supplied the area with food.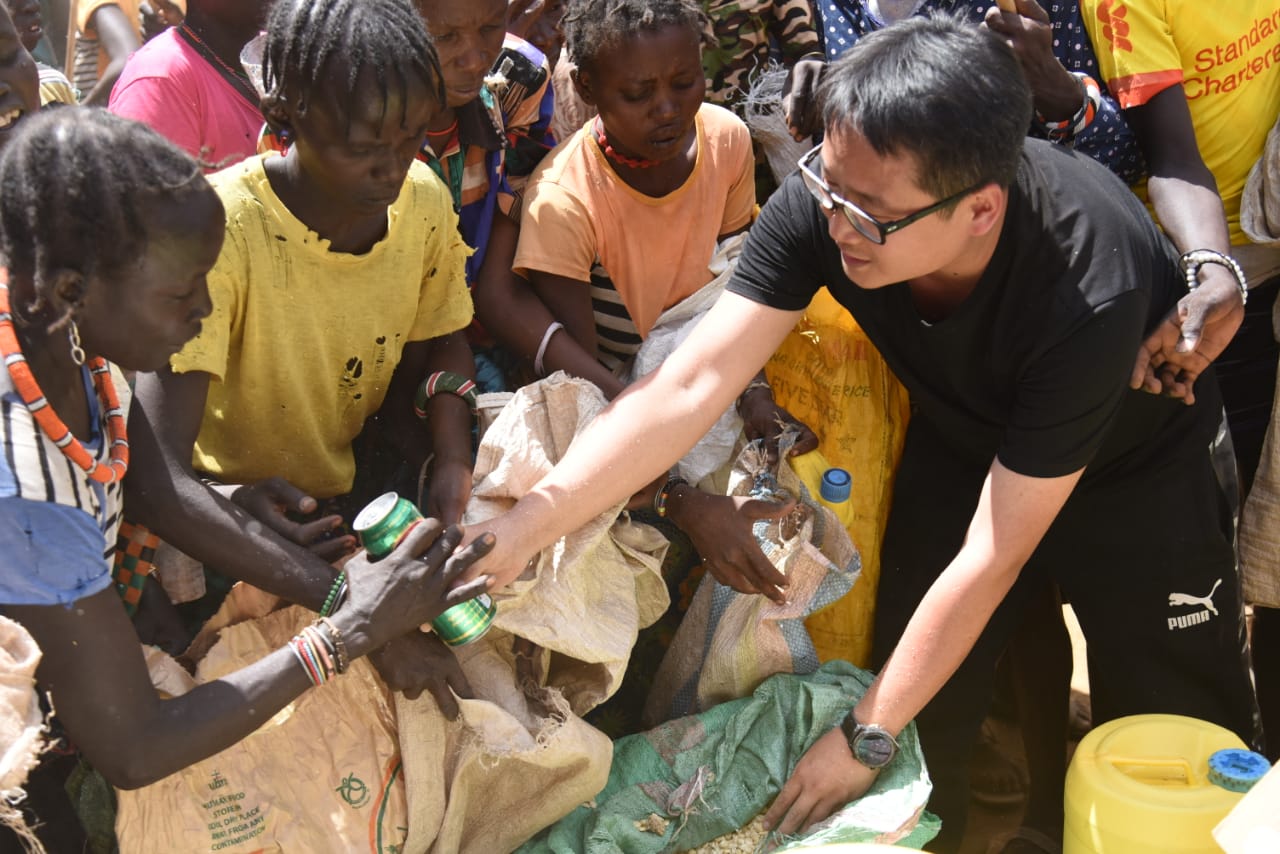 He added that food donated by Kenya Red Cross had not reached remote areas due to logistical challenges and about 500 bags of maize were being held at a store in Chemolingot.
Kamket also encouraged the people to start preparing their land for planting as the rains are about to start.