Laikipia residents protest elephants invasion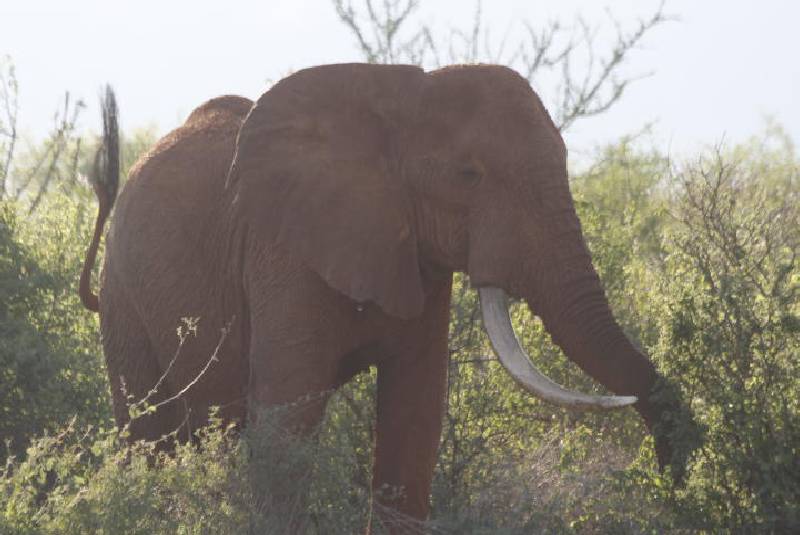 Residents and a section of leaders from Laikipia County are pushing for the government to relocate marauding elephants that have been terrorising them in the recent past.
The animals have left three people dead in the last two months and destroyed crops worth millions of shillings.
The residents said this could serve as one of the best solution to deal with the rising cases of human-wildlife conflict, suggesting that the jumbos be moved to the nearby ranches and conservancies away from human settlements.
Speaking at Thome shopping Centre in Rumuruti, the residents lamented that the wild animals have caused them huge losses as a result of invasions into their farms day and night.
They at the same time accused the government of doing little to compensate them.
"Let the government relocate them to other game reserves just like it has done in other areas.They are of no use to us since they are killing our people," said James Gitau.
He regretted that since the government enacted the Wildlife Conservation and Management Act (2013) that stipulates that a genuine victim of human-wildlife conflict has a right to seek compensation nothing has been forthcoming, despite numerous claims being filed over the invasion.
According to the Act, the loss of life, injury or property damage must be reported to the nearest KWS office within 48 hours.
"The law has not helped us at all and that is why we demand this action to be taken. Let the government intervene immediately," he said.
Laikipia Senator John Kinyua said the wild animals have wreaked havoc in the region and hence called on the government to move with speed and look for better solutions in addressing the menace.
He noted that some of the excuses being given by the KWS over handling of the jumbos are inexcusable and hence the department ought to identify the best option in tackling the matter.
He also blamed some residents who interfere with electric fences erected to wade off the animals.
However, according to KWS Game Warden in-charge of the Laikipia West Station Mohammed Mandera, the said cases of human wildlife conflict are rampant, a matter he attributed to lack of enough pasture and water for the animals that migrate from Samburu, Baringo and Isiolo.
He said though the KWS was putting frantic efforts in place to erect an electric fence around Rumuruti Forest more needs to be done in collaboration with the local communities.
He said issues of compensation lie squarely with the government and not the KWS as a department, adding that the proposal to move the elephants to conserved areas, is still not a permanent solution.