Structures on riparian land around Lake Naivasha to be razed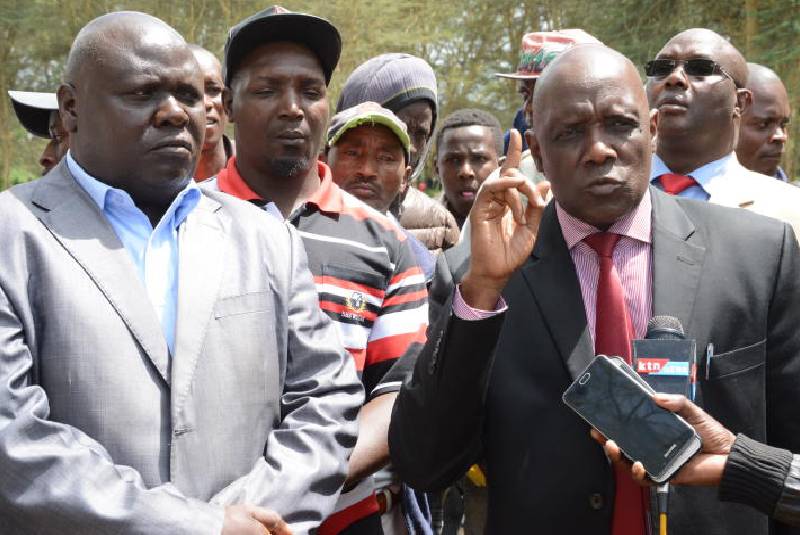 The National Land Commission (NLC) has issued a notice to tens of investors who have encroached on riparian land around Lake Naivasha.
The commission through its chairman Mohammed Swazuri said that it would in two weeks publish the official map showing the boundaries of the riparian land before embarking on kicking out the encroachers.
According to Swazuri, initial investigations had proven that some flower farmers, hoteliers and individuals had encroached on the land.
"We have the official 1923 map which indicates the lake's beacons and we shall release the official map so that those who have encroached on it can move out," he said.
The chairman was addressing the press at Karagita landing beach in Naivasha where he and other officials had visited one of the closed corridors for a fact finding mission.
He said that the commission was working with Nakuru county government to make sure that the corridor was handed back to the public through an out of court settlement.
Swazuri termed the access road as very crucial to the economy of Naivasha as tens of people benefitted directly from the nearby Karagita landing beach.
"There was a presidential decree that all landing beaches and riparian land which are public land be gazetted and we are working to achieve this," he said.
He at the same time said that NLC was in the process of repossessing a prime government land opposite Naivasha law courts that had been grabbed by an individual.
"The commission has stopped ongoing construction at the land which is in the middle of a government quarters and suspended the title deed," he said.
Naivasha sub-county assistant commissioner Jim Njoka assured the fishermen that they would not be kicked out of the landing beach.
He said that his office was working closely with NLC and the county government to make sure that the controversial corridor was handed back to the public.
On his part, the chairman of the landing beach Jeremiah Mutisya attributed the rise in cases of animal-wildlife conflict around the lake to the encroachment of riparian land.
He supported calls to bring down all structures on riparian land as had happened in Nairobi noting that some investors were encroaching on the riparian land on daily basis.
"This beach employs over 20,000 people directly and indirectly and we want the issue of the access corridor resolved so that we can operate without fear," he said.