Elderly cry foul over invalid NHIF cards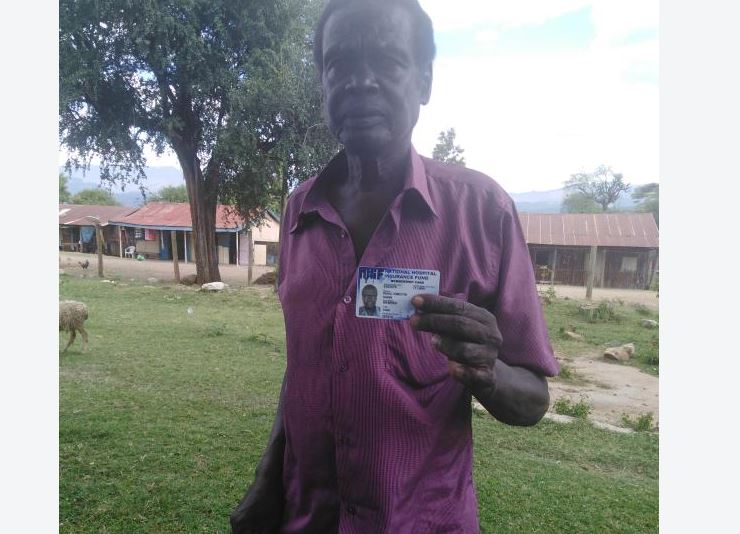 Senior citizens registered by the county government under the National Hospital Insurance Fund (NHIF) three years ago are yet to start befitting from the free health cover.
In 2014, the county government had a memorandum of understanding (MoU) with NHIF to enroll the elderly into the health insurance scheme.
However, three years after the programme was rolled out, 'beneficiaries' feel cheated as hospitals turn them away for non-remittance of contributions to the fund by the devolved unit.
Dejected elderly persons yesterday told The Standard they had been forced to seek alternative means to pay their medical bills despite being registered as members of NHIF.
"I was shocked when I went to seek medical attention at Moi Teaching and Referral Hospital in Eldoret to be told that my card was invalid," said Daniel Sawe.
Early this month, Musa Busienei from Kewapwen village took his ailing mother to hospital. All went well until it was time to pay the bill using the NHIF card.
The officials manning the NHIF desk, upon keying in the patient's particulars, said the remittances had been defaulted for a year.
"The county should come out clearly on why they defaulted on the payments because it is disheartening to the locals," said Mr Busienei
Nelson Kabuch, 75, was turned away at the Iten County Referral Hospital. He sold his cow to meet medical expenses.
Area Governor Alex Tolgos blamed the confusion on the national government, which, he said, announced that persons above 70 years would be enrolled with the NHIF.
"What we have been doing is conduct an audit on those who have been left out by the national government NHIF scheme so that we can fill the gap," said the governor.
He said the county government remitted Sh12 million annually to NHIF covering 2,080 elderly people, but delay in disbursement of funds from the national government was to blame for late remittances to NHIF.