Performance of former governor Kachapin comes under scrutiny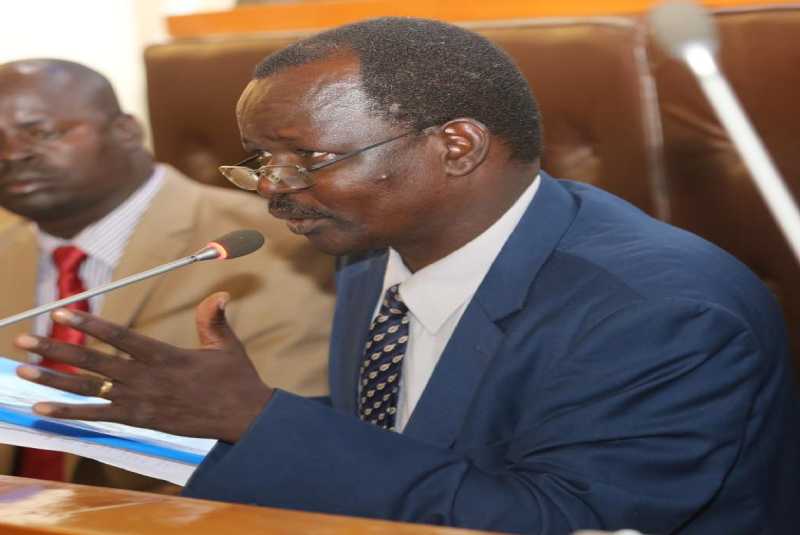 The performance of the former West Pokot governor came under scrutiny yesterday.
A Senate watchdog committee heard that Sh562 million contracts awarded during Simon Kachapin's tenure did not follow proper procurement procedure.
Governor John Lonyangapuo (pictured), who took over from Mr Kachapin last year, told the Senate's Public Accounts and Investments Committee that some of the projects have since stalled after they were abandoned by contractors who had already been paid.
Kachapin was appointed the chief administration secretary (CAS) in the Energy ministry after losing to Prof Lonyangapuo in last year's General Election.
Speaking yesterday when he appeared before the committee to respond to queries raised by Auditor General Edward Ouko for the 2014/ 2015 financial year, Lonyangapuo sought the help of senators to punish former officials who oversaw various financial malpractices.
"We need the Senate to intervene in this serious matter. Former county officials who prepared and signed the documents are still within the country.
"We need assistance to bring them to book," the governor told the committee during its sitting in Eldoret.
Lonyangapuo told the committee that an audit he ordered of all projects in the county revealed several irregularities.
Among the contracts queried by the Auditor General are the construction of an agricultural training college which cost Sh234 million, an education block (Sh52 million), an intensive care unit (Sh45 million) and a blood bank (Sh30 million).
According to Mr Ouko, the county sank the millions into the projects although they were not budgeted for, contrary to the Public Procurement and Disposal Act.
In his report, Ouko also questioned the decision to construct a Sh352 million tourist hotel and how the tender to construct Chesta Teachers College (Sh37 million) was awarded.
Senators Ledama Olekina (Narok), Kimani Wamatangi (Kiambu) and Charles Kibiru (Kirinyaga) said the ex-county officials should not only face criminal action, but should also refund public funds if they are found culpable.
Public funds
"When it comes to misappropriation of public funds, everyone carries a personal responsibility. The former accounting officers who were the architects of the financial mess should carry their own crosses," said Mr Olekina.
Lonyangapuo was also questioned on his deputy, Nicholas Atudonyang's absence.
The governor told the committee that Dr Atudonyang was away on study leave and was not drawing a salary during his stay in the US, as claimed by his critics.