Tree locusts damage leaves, cattle at risk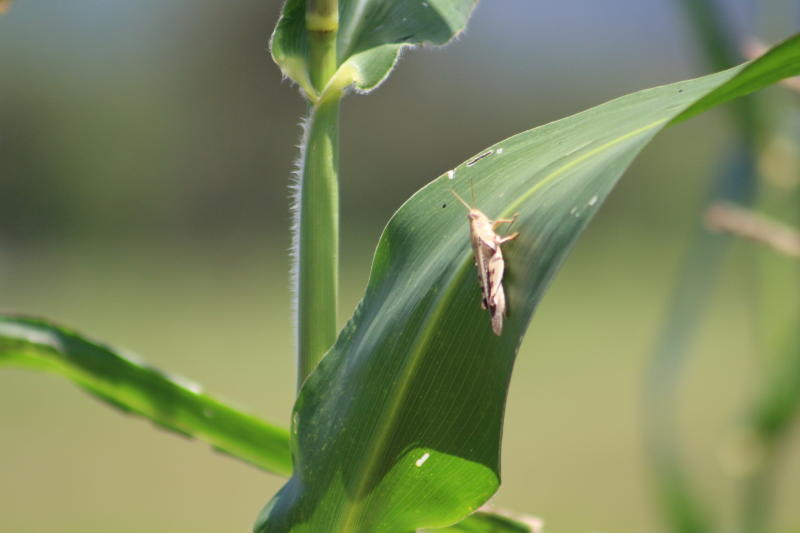 Turkana residents have raised concern over a locust infestation that is threatening to deplete vegetation in the county.
According to the residents, vegetation cover in large areas of the county has reduced drastically.
"We are afraid that soon we will not have enough feed for our livestock. We hope a solution to this menace will be found soon so we do not have to go through this every year," said Janet Akai, a resident of Kaeris village in Turkana North.
Last year, hundreds of pastoralists in the county migrated to Uganda, South Sudan and Ethiopia due to the damage caused by locusts.
More than 10,000 head of cattle died for lack of forage, and over 30,000 households moved to Uganda.
"The sight of locusts always gives us jitters. They come in their millions and when they land on the vegetation, they leave it without any green matter. We are concerned that what happened last year could happen again this year," said Paul Lokiru, a resident of Kakuma in Turkana West.
Agriculture Deputy Director Paul Lokone said his department was keen to control the tree locusts, which have become a major problem in the county.
Control pests
"The infestation is high in places like Tulabalany in Turkana West and Kokuro, Loareng'ak and Kaeris in Turkana North. We want to control these pests before they migrate to West Pokot, Samburu and Uganda," said Mr Lokone.
He noted that the breeding sites for the locusts was initially Ethiopia and South Sudan but had changed over the years to Turkana North and Turkana South.
Lokiding Ekiru, a resident of Loarengak, praised the county government for the step taken so far to control the locusts, saying it would save their animals.
"We are very happy because the county government came to control the locusts. They were already terrorising our livestock. They were eating all the vegetation, leaving us with nothing to feed our animals," said Mr Ekiru.
The control initiative has been a joint venture involving the Ministry of Agriculture, the Desert Locust Control Organisation for Eastern Africa, the county's Department of Agriculture and other partners.
Last week, Agriculture Cabinet Secretary Mwangi Kiunjuri announced that the Government had set aside Sh300 million to fight pests in various parts of the country.
To fight drought, involve communities
According to the latest information from the Meteorological Department, rainfall will be poorly distributed in April, May and June, and this will have a serious impact on agriculture