14 pupils injured in road accident along Bomet-Sotik Highway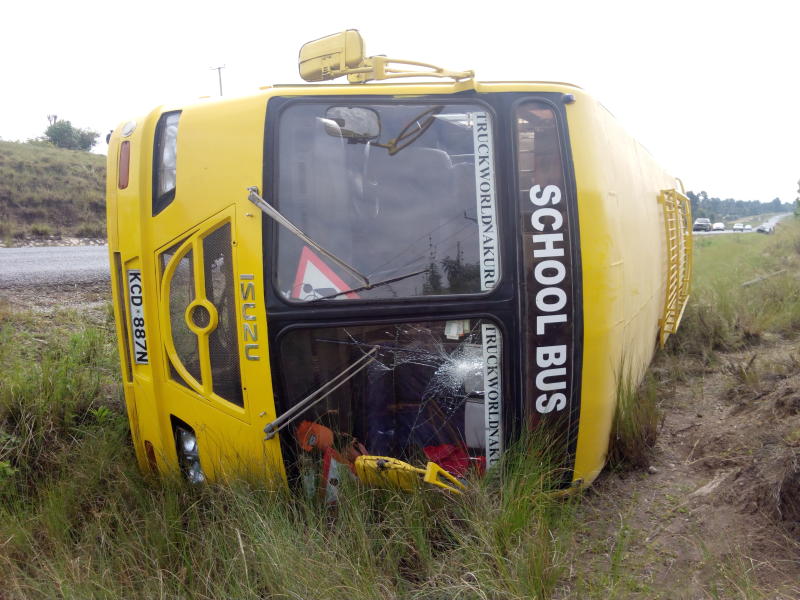 Fourteen pupils and a teacher from Mpopong Boarding Primary School in Narok County escaped death narrowly after their bus was involved an accident along Bomet-Sotik Highway.
The pupils were travelling to Kericho for a tour of tea factories.
The injured pupils were rushed to Tenwek Hospital.
Some of the pupils sustained glass cut wounds.
A doctor at Tenwek speaking to the Standard on condition of anonymity said the pupils were out of danger.
"All of them are in very stable condition. Most of them sustained bruises and minor cuts from broken glass. There is nothing to worry about," the doctor added.
The doctor said a teacher broke a limp and lost several teeth.
Teacher Mary Dapash said they crashed near Tarakwa along the Narok Bomet Highway.
The driver Joel Kurere claimed he was avoiding to hit another car which had overtaken the bus slowed down immediately.
"A saloon car that was travelling in the same direction with us overtook and slowed down. I was avoiding hitting it, lost control and landed in the ditch," said the driver.