Hyacinth and waste killing lakes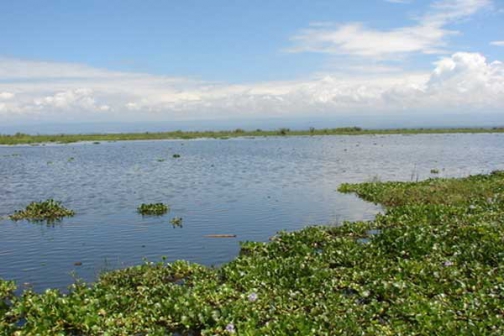 The county government has been accused of doing nothing to save two important lakes from pollution and water hyacinth.
Former National Authority for the Campaign Against Alcohol and Drug Abuse Chairman John Mututho lamented that raw sewage is flowing into Lake Nakuru as hyacinth continues to ravage Lake Naivasha.
Mututho called on local leaders to join hands and save the two lakes he termed as key tourist attractions.
He wants the Government to take action against those releasing sewage into the lake from Nakuru Town.
"One major problem is that the county government does not have a waste management plan. As a result, all the effluent is released into the streets and most of it finds its way into water bodies in this region," said Mututho.
"Due to mismanagement, the town that was at one time the cleanest in Kenya is now a pale shadow of its former self. This cannot be allowed to continue, we must save our lakes, town and the environment at large."
The former Naivasha MP called on the National Environment Management Authority (Nema) to take action against Nakuru's water and Sewerage Company over the current mess.
"The sewage and other poisonous chemicals flowing into the lake have forced flamingos and other birds that had made the lake its home to flee to other areas including Lake Oloidien in Naivasha," Mututho said.
"The lake is also drying at an alarming rate. It has since been turned into a murky dam due to pollution and other illegal activities that should have been prevented," he said.
"Lake Nakuru has been a key component of the Rift Valley tourism circuit. We're losing a lot of revenue after tourists took off due to pollution."
And just as is the case with Lake Victoria, water hyacinth has attacked Lake Naivasha. The weed is spreading fast and unless a remedy is found soon, those who depend on it for survival, including fishermen, will be condemned to poverty.
The weed has covered most of the lake making it had for fishermen and tourists to navigate their vessels.
Lake Naivasha Boat Owners Association chairman David Kilo termed the weed a major issue of concern.
He accused stakeholders of concentrating on the hyacinth in Lake Victoria as the one in Lake Naivasha continues to spread.
"The weed spreads faster, especially during the dry season. It has covered almost a third of the lake. We are calling on both the county and national governments to help us get rid of the weed," Kilo said.