Keroche's Tabitha Karanja feted for her fighting spirit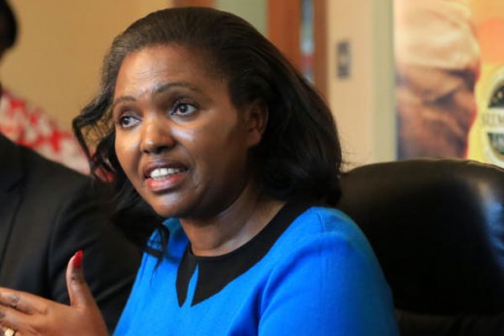 NAIROBI: Keroche Breweries chief executive Tabitha Karanja has been recognised for her fighting spirit and entrepreneurial mind.
She bagged the Lifetime Africa Achievement Prize in Accra, Ghana on Saturday, becoming only the fourth Kenyan to have won the prize after former President Mwai Kibaki, industrialist Manu Chandaria and US-based Harvard University Professor Calestous Juma.
"I am super excited with this recognition," Mrs Karanja said on Wednesday before taking on the first leg of the journey to Ghana where to receive her prize on entrepreneurship excellence.
She has made a huge success from a strict routine that involves waking up at 5am, prayers, workout sessions on the treadmill before breakfast and then heading to work, driving herself.
"You do not know what awaits you every day so you need God's strength and guidance to see you through the day," she told The Standard on Sunday.
The 51-year-old mother of four said it has been a long journey for a woman who sets out every morning to take on the challenges thrown on the path of the family's Naivasha-based brewery and distillery.
She took the plunge nearly two decades ago into a field she knew little about.
Time was ripe to challenge the monopoly, she often says of her decision to enter the manufacture of alcoholic beverages. Multinational firms had a tight grip on the domestic market, selling locally brewed and imported beverage brands, but her resolve to take them on was clear.
Laureates to the award are recognised every two years, with Ivorian football star Didier Drogba and Mr Chandaria emerging among the winners in the 2014 round, in the category of Black Star for Africa and Africa Economic Development, respectively.
Mrs Karanja's big news arrived two weeks ago in a bulky envelope delivered by an international courier in the mid-morning. It was a typical busy day at the Keroche Breweries office off Nairobi's Riverside Drive, and Mrs Karanja happened to be in.
The first person she shared the news with was her husband and Keroche chairman Joseph Karanja.