Relationship dilemma: I don't give women money, am I stingy?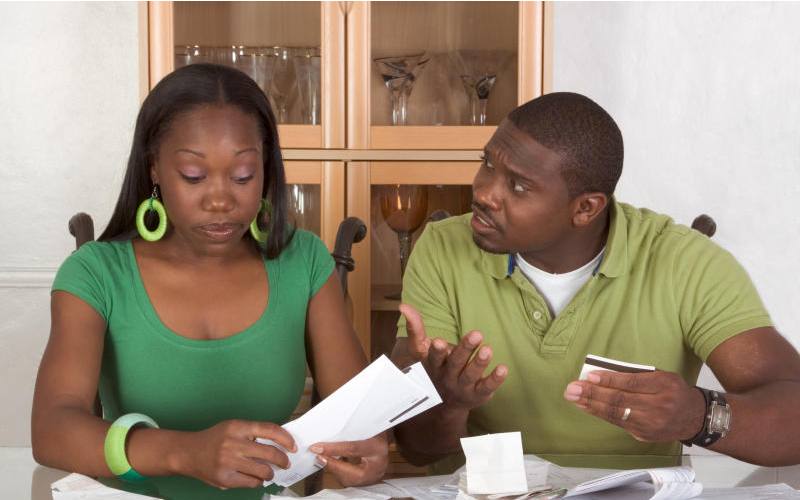 Our social lives and relationships are faced with a number of challenges; especially when a major decision is supposed to be made.
On Wednesday, January 12, we published, on our Facebook page – Standard Digital – a relationship dilemma by a woman who met a new man, whom she feels more comfortable with, a month after her engagement.
Hello Standard,
I'm Oscar, a 32-year-old man living and working in Nairobi.
Of late, I've been developing 'stingy' tendencies, and I fear it could lead to me either not marrying, or being in relationships that don't last long.
I wasn't like this two or three years ago. This happened after I changed jobs and earned a higher salary. I am currently obsessed with saving as much as I can, and I see spending on women, or even one woman, as a waste of funds.
I'm currently doing fling affairs that do not require a lot of money; to put this into perspective, the most I can spend on women in a month is Sh5,000.
Could I be bordering on dangerous stingy grounds?
READER'S RESPONSES
Rommie Aloo: The only women I give money to are my mother, wife and daughter. Anyone else trying to get money from me is like milking a stone. I am not being stingy but just using my money how I want. If you are not careful, random women will milk you dry.
Eliud Muriithi: In the last men's conference we said the maximum should be Sh200 in a month. Yours is a show off my friend.
Imungu Kalevera: If it bothers you, it's more an issue to do with your own relationship with money rather than about women. Maybe you are afraid this newfound money will be taken away from you, so address that fear and learn to have a balanced budget and relationship with money.
Edith Oloo: Are those village girls? Coz 5k is way too little.
Kawila Kimanzi: Very good son. Get very stingy. Save, save and invest. Nothing wrong with you
Julius Opondo: Welcome to Stingy Men Association of Kenya but reduce the 5k to 50 bob
Priscilla Wanjiru: Welcome to Stingy Men Association of Kenya but reduce the 5k to 50 bob
Stephen Ayieko: Brother truncate that figure, I say again, truncate. We don't want your name to appear on the list of those summoned in the forthcoming men's conference
John Njenga: When it comes to domestic expenditure you cannot rigidly set a figure like 5000/- and expect things to work out very well unless there is the prior arrangement and if you are that stingy I'll advise you for free you will develop some stress-related health problems and leave this life earlier than you expected then whatever you have struggled saving will partly go towards cremation and the rest be left with the ones you were denied. Life is enjoyable when you provide for those that you love and should you not have managed to save much you will be at peace with them and yourself. But you can choose to live with your money and forget marriage because if you will enter it with such thinking it may not work.
RK Calvine: You are doing just fine, find one who wants to grow and walk in the same direction as you and grow together.
EXPERT'S RESPONSE
Dr Karatu Kiemo is a sociologist and lecturer at the University of Nairobi.
Hello Oscar and happy new year.
Happy new year because you seem to be undergoing a lifestyle reinvention from extravagance to thrift. And why not?
It would be concerning if you were moving from thrift to extravagance. At 32 years of age, we thank maturity for the change.
Kenya is an odd country with only a few avenues for leisure and quality of life. That's why you are concerned about spending on women. But why would you spend on my sister or daughter?
What is the relationship between monetary investment in a relationship and quality of the relationship?
I guess out there someone will love and marry you regardless of your spending habit. In your case, celibacy would be more of a choice than some form of determinism such as it afflicts poor and alcoholic young men in many parts of this country.
Still, it is normal to be stingy with higher income and more satisfying jobs. Such gains come with more responsibilities and sensibilities.
You are increasingly leaving the age and income groups that spend on lavishness. To make sense of your age and income levels, consider different leisure pursuits and invest in other people without the prospect of personal gains.
Play golf and you already do, train someone else to do so, support a children's home, support your local school, church/mosque or youth group.
In those endeavours, you will most likely find and marry a woman of a similar way of thinking. In the meantime, please keep on saving.