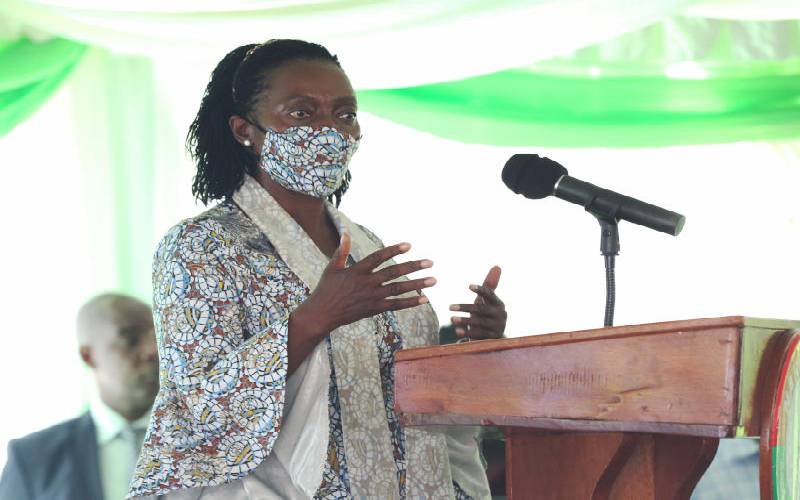 Narc Kenya party leader Martha Karua has condemned the heckling of Ida Odinga at a prayer meeting in Meru on Saturday, March 26.
Ms Odinga was speaking at a Catholic Women Association (CWA) Diocese meeting when a section of those in attendance interrupted her as she made her speech.
Taking to Twitter, Martha Karua wrote "What happened at the Meru CWA function was uncalled for especially because the women through their leadership must have invited Ida Odinga as their guest."
She posed why Ms Ida had been invited only to be booed by the attendants, adding that heckling might have been stage-managed to politically zone the area.
"We must reject politics of intimidation and thuggery, let everyone market their ideas without let of a hindrance," she wrote.
The meeting was held at the Consolata Primary School in Meru town bringing together women from the Meru Diocese. The CWA coordinator Gemma Kathure had a hard time controlling the crowd as she was forced to interrupt Ms Odinga as she made her speech.
"When you dress in the Catholic Women Association dress; it means you are a Christian," Ms Odinga said.
The meeting was also attended by Meru Senator Mithika Linturi, North Imenti MP Rahim Dawood and nominated MP Halima Mucheke among other politicians.
While addressing the crowd, Linturi urged Kenyans to be tolerant saying that every leader had a right to be listened to despite the political side they support.